Thank you for your interest in sponsoring HaleGrafx.com!
This site started as my personal portfolio over 10 years ago and recently it has evolved into a platform where I can do what I love best; share tons of free artwork with visitors for parties, activites, crafts, and just for fun!
I spend many hours per week creating free graphics and printables for visitors to download and use in their parties, crafts, and projects.  I upload 5 or more new posts to HaleGrafx.com per week and as a result my site and collection of graphics is constantly growing!
Some Visitor Info
The HaleGrafx.com audience is currently made up of DIY'ers, crafters, mom's & dad's, party decorators, and designers. The average visitor to my site is female between the ages of 25 and 34.
Last Month's Statistics:
* 2956 Facebook likes
* 2874 Pinterest Followers
* 129,818 Visits
* 412,115 Page Views
Ad Sizes and Rates
250 x 125 Side Bar Ads: 4 spots  – $90 per month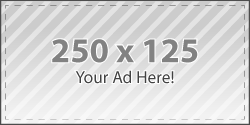 125 x 125 Side Bar Ads: 4 spots  – $45 per month

Ad spots are filled on a first come, first serve basis. Ads are invoiced through PayPal and must be paid prior to placement. If you are interested in advertising on my site please visit my contact page and get in touch!
Let's Do a Giveaway!
Another great way to to team up with me is to do a giveway on my site. My visitors love freebies!  This is an excellent opportunity to show your products and services to visitors while showing your appreciation for them. Products and services that compliment my free graphics and printables are always welcome for giveaways.
Giveways are typically set to run for 1 week and will be posted to both the site and my Facebook page. If you are interested in doing a giveaway please visit my contact page and send me your info.