10 Mar 2017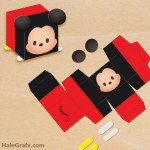 FREE Printable Tsum Tsum Mickey Treat Box
Hey Tsum Tsum fans, take a look at this FREE printable Tsum Tsum treat box for your upcoming Disney Tsum Tsum themed party. This treat box looks like the Tsum Tsum Mickey Mouse. Who better to start my Tsum Tsum treat box collection. This treat box template is the whole body of the Mickey Mouse Tsum Tsum. After assembling the treat box, cut out and glue on Mickey Mouse's ears and feet. Combine with my other free Tsum Tsum printables to make your party a blast!
These work great for holding candy, small Tsum Tsum themed trinkets like a key chain, rings, bouncy balls and other fun little toys. You could even put the little plastic Tsum Tsum figures inside to surprise kids. This printable is in PDF format and once you print, cut, fold and glue it, it becomes a 2 inch square Tsum Tsum treat box. This Tsum Tsum printable comes with a guide for folding and cutting these great little treat boxes. Once assembled, this treat box open from the top. You can download your free Tsum Tsum Mickey Mouse treat box below. Enjoy!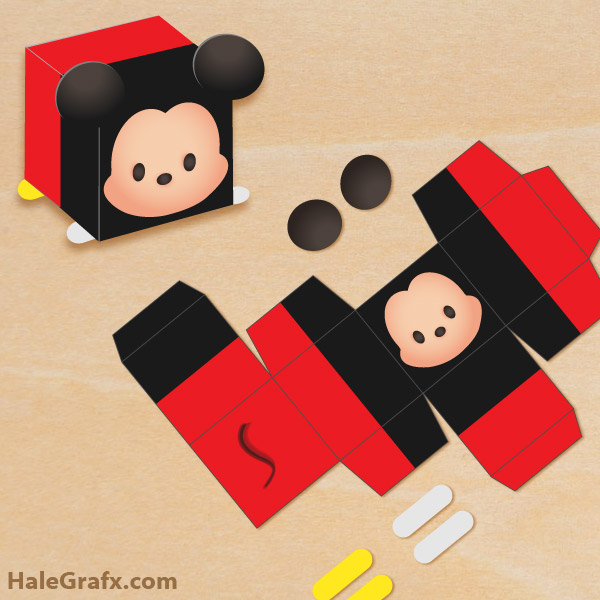 File Size: 235 KB
Format: PDF
Don't forget Tsum Tsum party Supplies!
To complement your Disney Tsum Tsum party, check out these fun Tsum Tsum party favors and supplies! These are a great to combine with my free printables and complete your Tsum Tsum party.
Comments