13 Feb 2023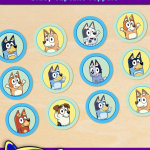 FREE Printable Bluey Cupcake Toppers
Hey Bluey fans! Here are free printable Bluey cupcake toppers for your upcoming get-together, birthday party or other fun celebration. These cupcake toppers have 8 different characters from the Bluey cartoon. These include Bluey, Bingo, Bandit, Chili, Jack, Rusty, Muffin and Socks.  These work perfect for Bluey, dog or cartoon themed parties!
You don't have to use these only for cupcake toppers! You can also print these on sticker paper and make large Bluey stickers to go on party favor bags and envelopes. These Bluey cupcake toppers print 12 to a sheet in PDF format. The cupcake toppers are designed to be cut with scissors or a 2 inch craft punch and printable on 8.5 x 11 standard letter size paper.
Assemble these free Bluey cupcake toppers with tape or glue and toothpicks. You can download your free printable Bluey cupcake toppers below.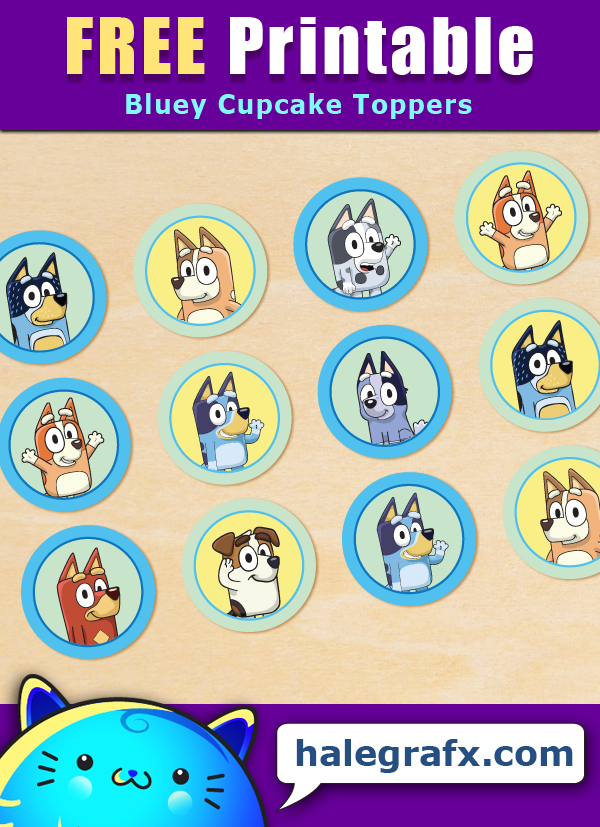 File Size: 602 KB
Format: PDF
What's the best paper for Bluey cupcake toppers?
Cupcake toppers work fine on an inexpensive paper such as multipurpose printer paper. It is easy to bend, fold and quick to trim. You can save on ink long term if you invest in a laser printer as well. I bought one over 10 years ago and love it. If you want your Bluey cupcake toppers last longer, try using a cardstock paper. Newer Epson printers work well too as they use a lot less ink and can print many pages before refilling.
Check out all the great Bluey gift ideas!
Make birthday or party shopping easy! Check out at all the Bluey toys and gifts here! There are so many great items available! Also grab some plates, napkins, utensils and streamers in fun colors such as Blue and light blue from the dollar store or walmart.