29 Jan 2017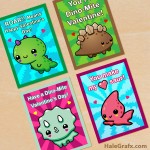 FREE Printable Cute Dinosaur Valentines
Happy Valentine's Day! Here are free printable Dinosaur Valentines that includes 4 different kawaii, cute, little dinosaurs and prehistoric creatures. These Dinosaur valentines have fun messages that lovers of everything dino will enjoy. Such messages as "You make my heart saur" and "Have a dino-mite Valentine's day!". Cut them out and let your kids give them to classmates or cut and paste onto a blank card to give to friends. Great if you love kawaii, adorable Dinosaur valentines. These Dinosaur valentines print at approximately 3.5 x 4.6 inches, 4 to a sheet, in PDF format.
Also great to use these as Dinosaur labels on Valentine gift boxes or for digital scrapbooking. You can download your free printable Dinosaur valentines below. Have a Happy Valentine's Day!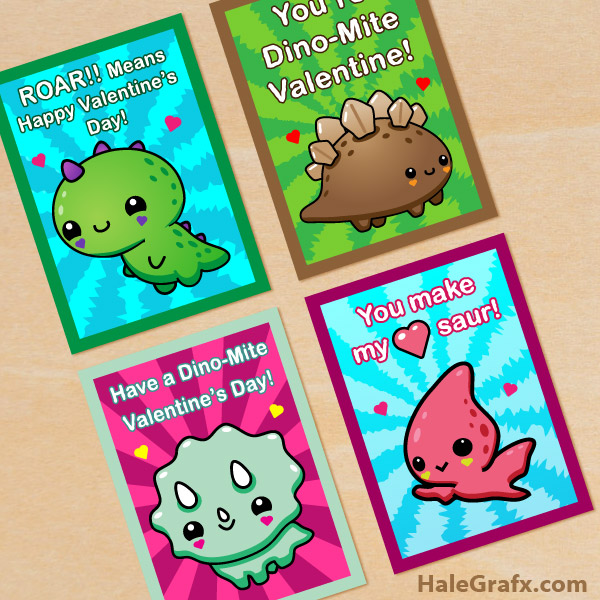 File Size: 815 KB
Format: PDF
Do you have a dino-fan in your house? Check out these gift ideas!
This valentine's day grab a box of chocolates and replace them with some small, fun dinosaur toys for your child. You can still eat the chocolates too!