19 Sep 2014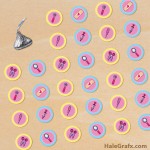 FREE Printable Disney Doc McStuffins Hershey's Kisses Stickers
Here are free printable Doc McStuffins Hershey's Kisses stickers to decorate sweets at your next party! Add these to your Hershey's kisses or mini Reese's Peanut Butter cups and then put them into your little doctor kits, party favor bags or a serving bowl :)
This free Doc McStuffins printable comes in PDF format and prints 54 cute doctor kit stickers per sheet. Items like Dottie's scissors, syringe and thermometer included in this printable. Here are some simple instructions below to print and create your Doc McStuffins Hershey's Kisses Stickers.
1) Print on 8.5×11 sticker paper such as Avery #8165. You can find the sticker paper here.
2) Punch out circles with 3/4 inch circle craft punch. Available online here.
3) Stick to the bottom of Hershey's Kisses or mini Reese's Peanut Butter Cups
Also great for scrapbooking, Doc McStuffins envelop seals and sticker giveaways for your make believe doctors. You can download your free printable Doc McStuffins Hershey's Kisses stickers below.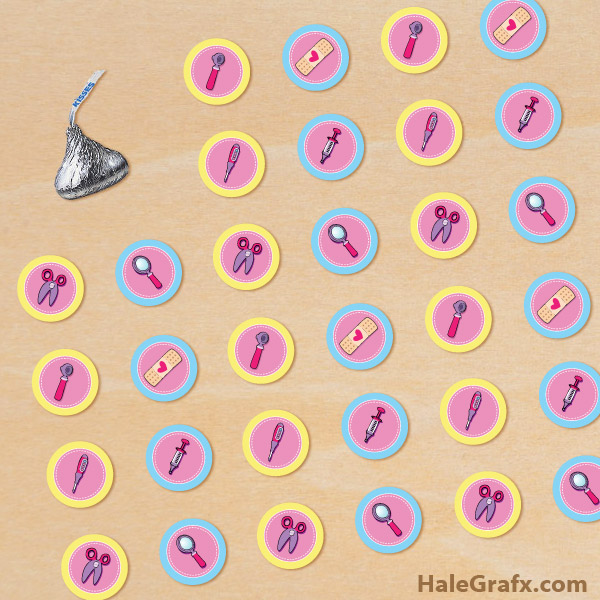 File Size: 583 KB
Format: PDF
Comments