19 Jan 2022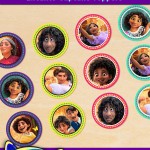 FREE Printable Disney Encanto Cupcake Toppers
Are you looking for colorful cupcake toppers for your Encanto party theme? Well I made fun & free printable Encanto cupcake toppers for your upcoming party. These cupcake toppers have 8 different Encanto designs with some color variations. The cupcake toppers include characters 9 of the many characters in Encanto. These include Maribel, Isabella, Luisa, Bruno, Camilo, Abuela Alma, Julietta & Augustine. These work great for a happy, bright and colorful party or simply any time you want to add some color to your cupcakes. Just remember, "We don't talk about Bruno", lol!
You can also print these on sticker paper and make large Encanto stickers to go on party favor bags, envelopes. These Encanto cupcake toppers print 12 to a sheet in PDF format. The cupcake toppers are designed to be cut with scissors or a 2 inch craft punch and printable on 8.5 x 11 standard letter size paper.
Assemble these free Encanto cupcake toppers with tape or glue and toothpicks. You can download your free printable Encanto cupcake toppers below.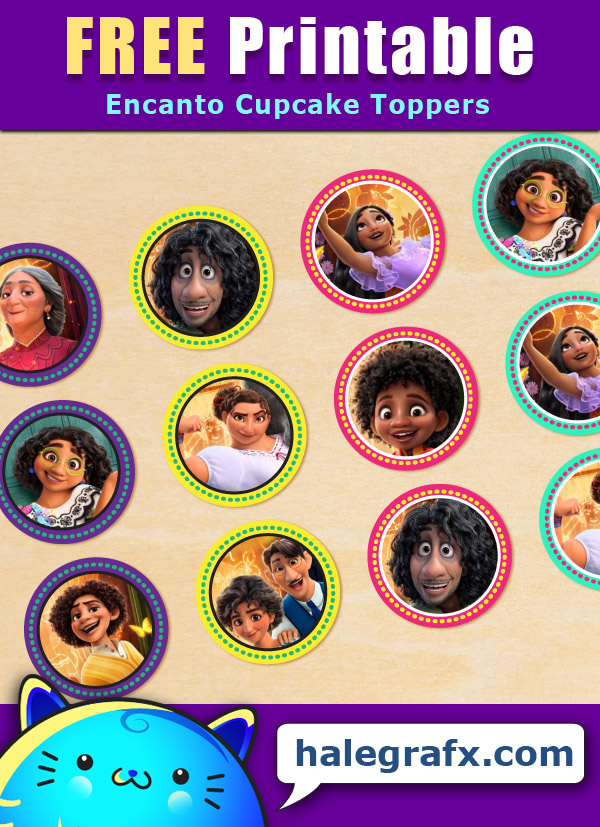 File Size: 960 KB
Format: PDF
What's the best paper for Encanto cupcake toppers?
Cupcake toppers work fine on an economical choice such as multipurpose printer paper. It is easy to bend and quick to trim. You can save on ink long term if you invest in a laser printer as well. I bought one over 10 years ago and love it. If you want your Encanto cupcake toppers last longer, try using a cardstock paper.
Check out all the great Encanto gift ideas!
Make birthday or holiday shopping easy! Check out at all the Encanto toys and gifts here! There are so many great sets available!