18 Oct 2019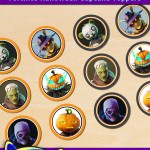 FREE Printable Fortnite Halloween Cupcake Toppers
Looking for a way to dress-up your Halloween treats? Get these free printable Fortnite cupcake toppers to decorate your cupcakes, cakes and muffins for your upcoming party. These also work great for decorating Halloween sweets, rice crispy treats, hors d'oeuvres, finger foods and just about any other food you can stick a toothpick into. Make sure to check out the rest of my Fortnite printables too! The more Fortnite party decorations the better!
This free printable includes 6 different Fortnite, halloween-themed cupcake toppers and prints 12 to a sheet. The toppers have 6 different characters/skins which include. I designed these free Fortnite cupcake toppers to be cut with scissors or a 2-inch craft punch. They are optimized to print on 8.5 x 11 inch standard letter-sized paper. You can easily assemble and secure them with tape . You can download your free printable Fortnite Halloween cupcake toppers below.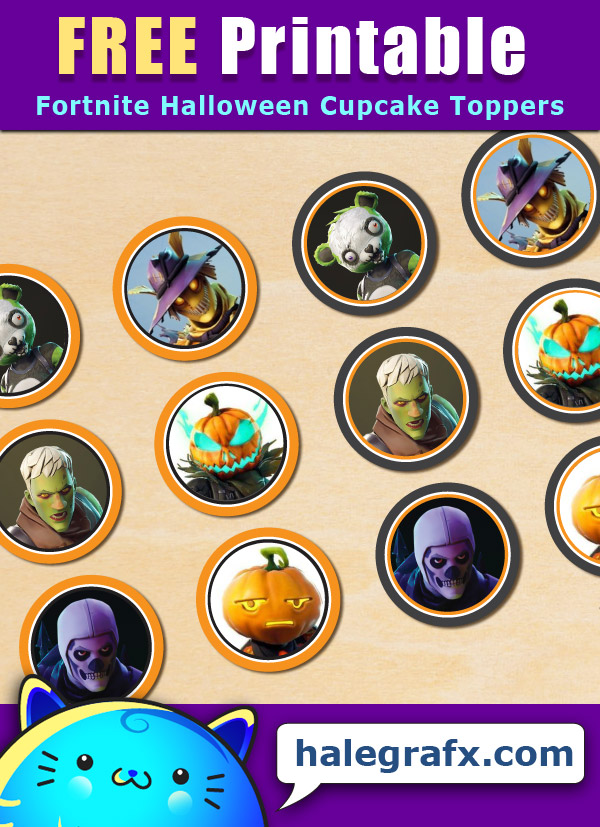 File Size: 1.03 MB
Format: JPEG
Check out my Fortnite Speed Draw of the Prisoner
What's the best paper for Fortnite cupcake toppers?
Multipurpose printer paper is cheap and easy. It's what I use. The cupcake toppers look great and it helps you save a little money. They're also easy to cut. If you plan on using a lot of printables for many parties in the future, think about investing in a laser printer as well. It has been invaluable since we print decorations for lots of parties. If you want your Fortnite cupcake toppers to be a little sturdier, try using a cardstock paper.  Keep in mind that they will be stiffer and might take more tape to secure.
Don't forget Fortnite Toys and gifts!
To support your Fortnite party activities, check out these fun Fortnite toys and gifts! After grabbing some of these items go to your local dollar store and get some plates, cups, streamers and utensils in Halloween colors.