18 Jun 2019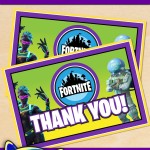 FREE Printable Fortnite Thank You Card
Here's another useful item for your fortnite party tool kit. This is a FREE printable Fortnite themed thank you card. The thank you card has the Fortnite logo, the words "Thank you" in the Fortnite font, as well as two character skins; NiteLite and leviathan. Give these out at the end of your Fortnite themed party or mail them to thank party guests after the celebration.
This free fortnite thank you card is optomized to print on 8.5 x 11 inch standard letter size paper and fold after cutting. Folded, this Fortnite themed thank you card is approximately 4 x 6 inches. Download your free printable Fortnite thank you card below.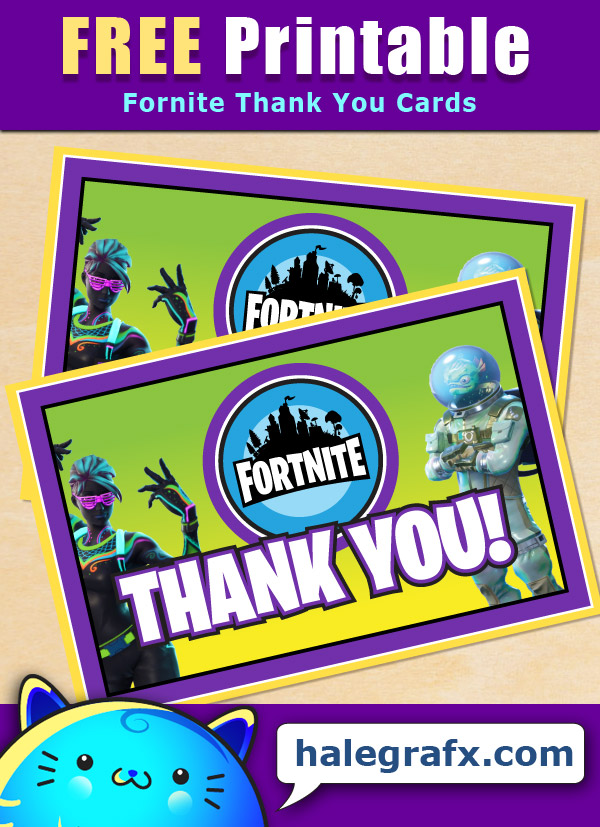 File Size: 1.29 MB
Format: PDF
More FREE Fortnite party printables!
Don't forget to grab the rest of my FREE Fortnite Printables here. I have a growing collection of them to help you get ready for your party!
Get printer paper for your FREE Fortnite Card!
Save on printing all the free printables from HaleGrafx. Get regular printer paper here. If you want to use card stock for your Fortnite thank you cards, here is a great option. Card stock makes your card feel authentic.
Don't forget Fortnite party supplies!
To complete your Fortnite party, take a look at these Fortnite toys and collectibles! Then go to the dollar store and grab plates, cups, napkins, party favors etc. in Blue, light blue, and purple. Those colors match the Fortnite Llama. Another great way to save on your party decorations.