29 Oct 2018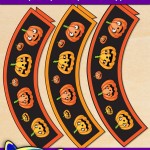 FREE Printable Halloween Goofy Pumpkin Cupcake Wrappers
We love decorating for Halloween in our house. Cupcakes are no exception to this rule. We used these cupcake wrappers last here and thought you might find them useful. So here are free printable Goofy Pumpkin Cupcake wrappers. You can get more free matching Halloween goofy pumpkin printables here! These are a fun way to bring some comedy and fun for the kids during your Halloween celebrations.
This free printable includes 3 Pumpkin cupcake wrappers and prints all 3 to a sheet. All wrappers are the same, illustrating 4 different pumpkins/jack-o-lanterns with goofy faces.
These Halloween cupcake Wrappers are designed to be cut with scissors and are optimized to print on 8.5 x 11 inch standard letter size paper. You can easily assemble and secure them them with tape . You can download your free Halloween Pumpkin cupcake wrappers below.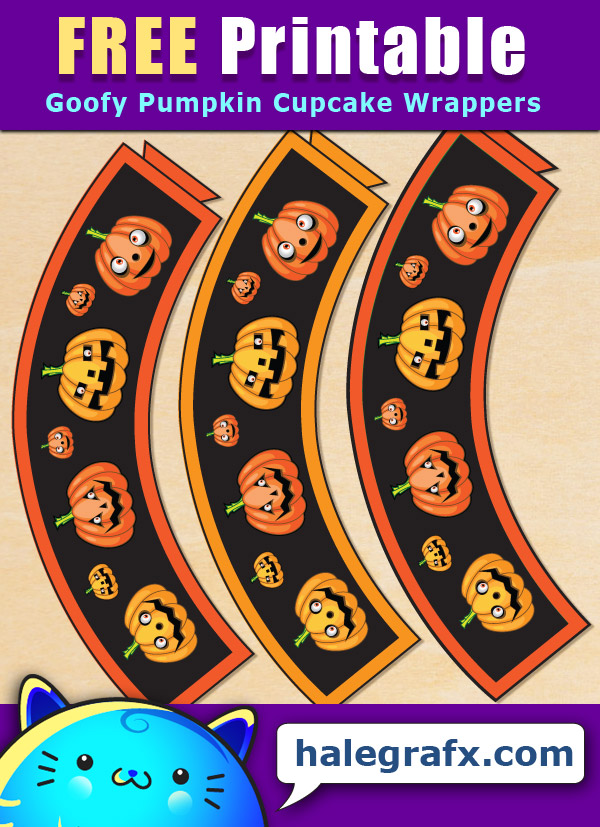 File Size: 342 KB
Format: PDF
What's the best paper for Pumpkin cupcake Wrappers?
Cupcake wrappers work fine on a simple, cheap multipurpose printer paper. It is easy to make curved cuts with scissors. You can save on ink long term if you invest in a laser printer as well. I bought one a few years ago and love it. If you want your Halloween cupcake wrappers last longer, try using a cardstock paper. They will be stiffer and might take more tape to secure.
Don't forget Pumpkin toys and gifts!
To complement your Halloween Pumpkin party, check out these fun Halloween Decorations! After grabbing some of these items grab some black and orange plates, utensils, streamers and napkins. I buy them at my local dollar store to save more money.