04 Oct 2013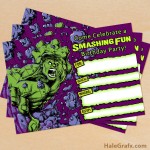 FREE Printable Incredible Hulk Birthday Invitation
Hulk smash! This FREE Printable Incredible Hulk Birthday Invitation comes in two easy-to-use formats for your convenience.
JPEG Hulk Printable Invitation

Using the free JPEG Hulk invitation you can either quickly print and fill in your details with a pen or marker or you can open your favorite image editing software, add in your party info and then send it to print. These Incredible Hulk themed invitations measure 5 x7 inches and print and enraged Green Hulk on your invite.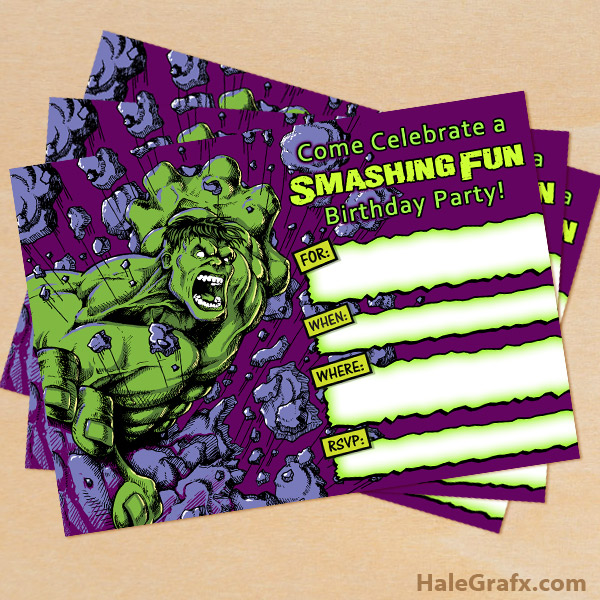 PDF Hulk Printable Invitation

The PDF Hulk printable can also be directly printed as-is and then you could fill out your details using a traditional method such as pen or marker. The PDF also has the convenient option of allowing you to type your details directly into it and then sending to print (see the image below). The free Hulk PDF printable will print two invitations to a sheet at 5 x 7 inches.
You can download your free Incredible Hulk birthday invitations below!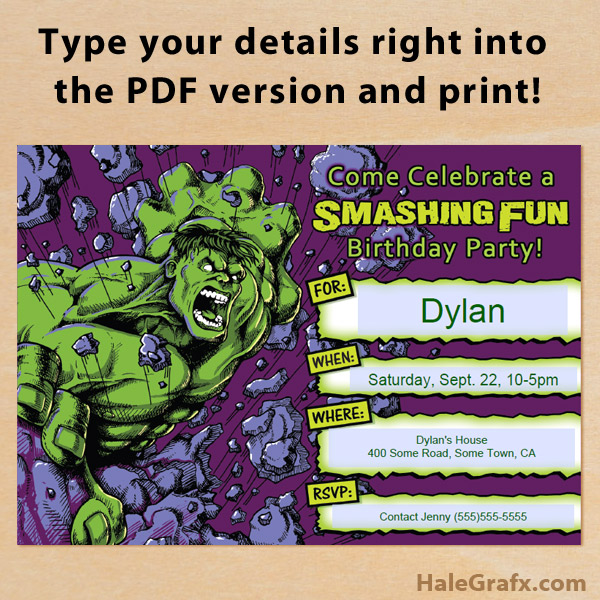 File Size: 6.83 MB
Format: PDF & JPEG
Watch me draw the Grey Incredible Hulk