15 Sep 2018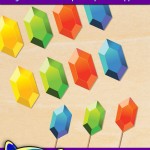 FREE Printable Legend of Zelda Rupee Cupcake Toppers
Hey Zelda fans!  If you are having a Legend of zelda party, you've got to have rupees! These are free printable Legend of Zelda Rupee Cupcake toppers. They are easy to cut out and pop on top of cupcakes, brownies, cookies or any other fun ideas that you can come up with!
These rupee cupcake toppers include for different color/values. There green, yellow, blue and red rupees representing different currency values in Zelda. These Legend of Zelda rupee cupcake toppers print 12 to a sheet in PDF format. The cupcake toppers are designed to be cut with scissors or an exacto knife. They are optimized to printable on 8.5 x 11 standard letter size paper. You can easily assemble your Legend of Zelda cupcake toppers with tape or glue and toothpicks. Download your free Legend of zelda Rupee cupcake toppers below and have a great party in Hyrule!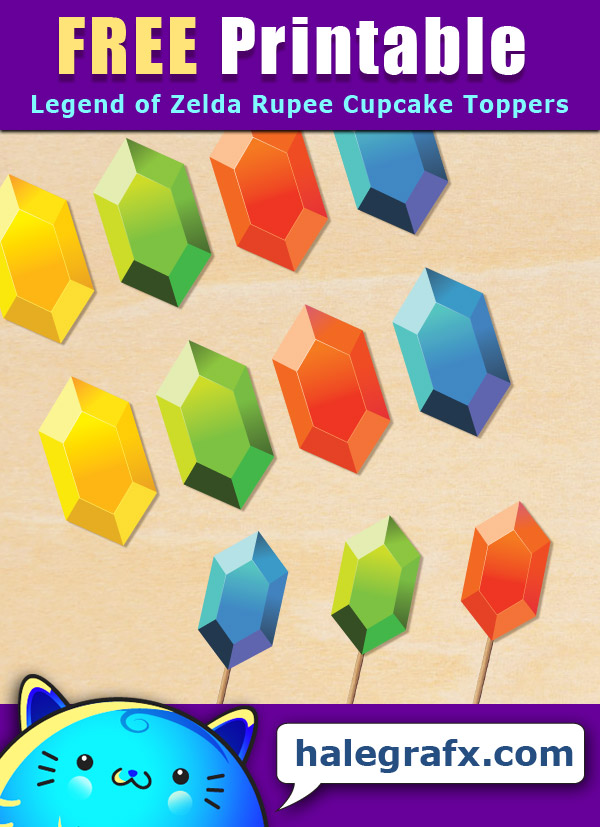 File Size: 176 KB
Format: PDF
Grab some Legend of Zelda party supplies & accessories!
To complete your Legend of Zelda. party, check out these fun Legend of Zelda gift ideas. If you want to save even more on your Legend of Zelda party, grab some items from your local dollar store! You could get green plates, utensils, and streamers.