16 Apr 2017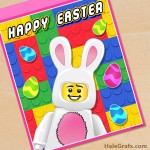 FREE Printable LEGO Easter Poster
LEGO and Easter go great together. We have been printing away for Easter in our house. Here is a FREE printable LEGO Easter poster for your Easter holiday and celebrations. The poster says "Happy Easter" in the LEGO font. There is a close-up of a smiling LEGO Easter bunny Minifigure. It has a background made of bright colored LEGO bricks. There are also little Easter eggs all around.
This poster print on standard 8.5 x 11 letter sized paper and can be hung like the many banners on my site or affix with some tape to the wall. In addition this LEGO style art is made from vector graphics and exported to PDF so you can print it larger if you would like! You can download your free printable LEGO Easter posters below!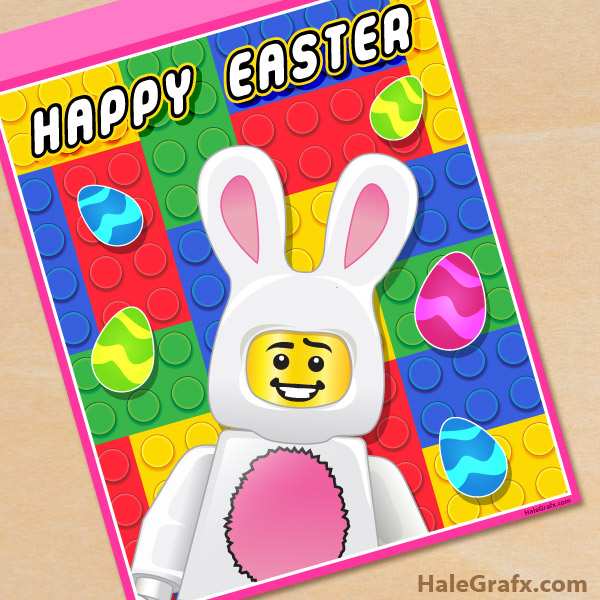 File Size: 275 KB
Format: PDF
Check out all the great LEGO Easter gift ideas!
There are lots of great LEGO sets here to go with your free printables. Make birthday or holiday shopping easy! There are also fun LEGO Easter themed sets here !