01 Jul 2019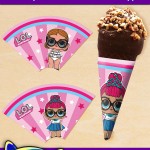 FREE Printable LOL Surprise Ice Cream Cone Wrappers
Do your kids love LOL Surprise? For summer fun or a birthday, here are free printable LOL Surprise ice cream cone wrappers. Perfect for those summer birthdays, a day at the beach or just enjoying at home. Each free ice cream cone wrapper is designed with stripe patterns star shapes, the LOL Surprise Logo and a LOL Surprise baby/doll character.
These free LOL Surprise wrappers are designed for sugar cones. These free printable ice cream cone wrappers includes 1 PDF file to print two ice cream cone wrappers per sheet.
Directions for Assembly
1. Print on 8.5 x 11 paper
2. Cut out Ice cream cone wrappers
3a. Add double sided tape to one end of  the unprinted side then roll wrapper around.
3b. Simply wrap the cone with your printable and apply normal scotch tape to secure.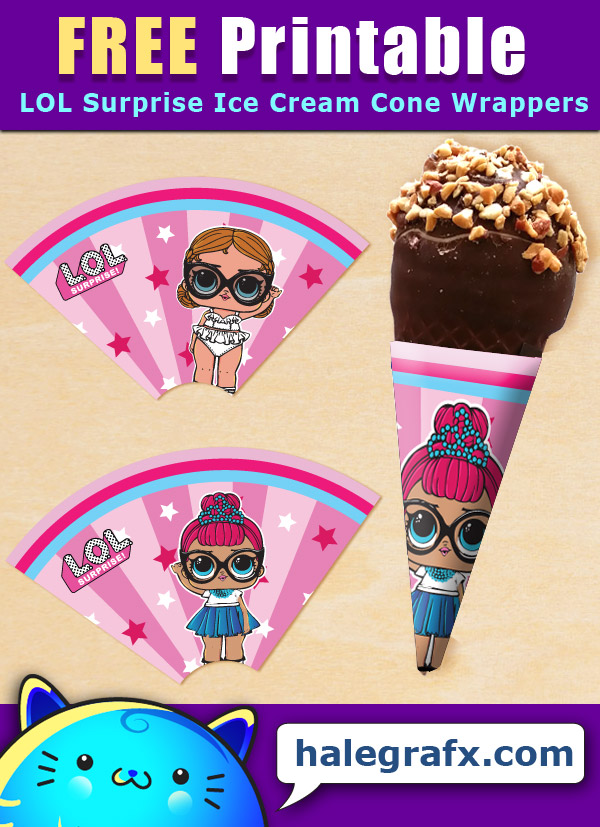 You can download your free printable LOL Surprise ice cream cone wrappers set below.
File Size: 613 KB
Format: PDF
What's the best paper for LOL Surprise cone wrappers?
Using multipurpose printer paper is the recommended option. Regular paper makes cutting sheets easy. You can save on ink long term if you invest in a laser printer as well. We have saved a lot on printing costs with our Laser printer over the last few years.
Don't forget LOL Surprise decorations and gifts!
To complement your LOL Surprise party, check out these fun LOL Surprise toys and gifts! After grabbing some of these items go to the dollar store and grab pink plates, streamers and utensils.