19 Dec 2018
Home
»
Printables
» FREE Printable Minecraft Gift Tags for Christmas and Birthdays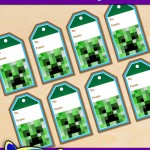 FREE Printable Minecraft Gift Tags for Christmas and Birthdays
Posted in Printables By Kevin Hale On December 19, 2018

If you need some fun gift tags for your Minecrafter, check these out! These are free printable Minecraft gift tags to label your presents and home-made gifts. Great for Christmas, birthdays and  game parties. The sheet of tags all have the same design. Each gift tag has a creeper face along with brown green and blue tones. The colors are inspired by some of the terrain colors in Minecraft
There are 8 tags that print per sheet. Simple cut, tape and write your message. Or if you want the tag to hang, grab a hole punch and create a hole on the location with the white spot on the top of the tag. Then grab some yarn, string or twine and attach it to your gift, These are also great for using on Jars, picture books and craft projects. You can download your free printable Minecraft gift tags for Christmas and Birthdays below!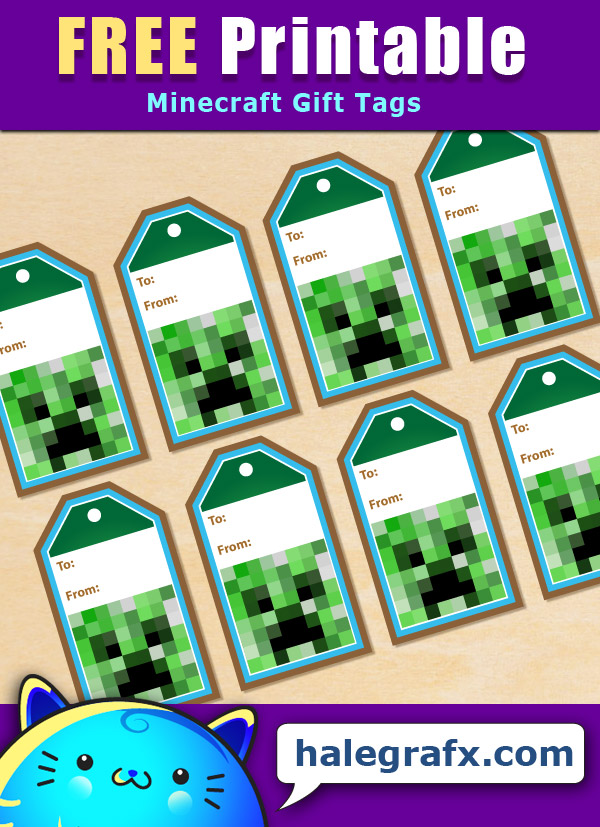 File Size: 190 KB
Format: PDF
What's the best paper for printing Christmas gift Tags?
Keep it simple and use some regular multipurpose printer paper which you probably already have around the house. It is easy to cut with scissors. If you want a thicker gift tag then grab some cardstock paper. I personally prefer the cardstock for gift tags. It gives them a more authentic, sturdy feel.  You can save on ink long term if you invest in a laser printer as well. I purchased one years ago and it still does a great job to this day.
Check out these Minecraft toys and gifts for Christmas!
To complement your Minecraft theme for Christmas, check out these fun Minecraft toys! After grabbing some of these items grab some brown, green and blue plates, utensils and napkins. If you have a dollar store near by, purchase them there to stay budget friendly.