30 Nov 2017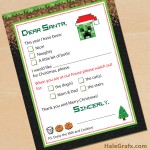 FREE Printable Minecraft Letters to Santa Claus
It's time to craft your Christmas list minecrafters! Here is a fun way to contact Santa about your holiday wishes! This is a free printable minecraft themed letter to send to Santa Claus. Your kids can fill this free printable out more like a form or activity. This simple but decorative Christmas printable is in PDF format. Your Child can check options such as their behavior (naughty, nice, a little of both) and other fun choices as well as list out fun gift ideas.
This Minecraft themed Santa letter is formatted to print on standard letter sized paper. The letter is decorated with minecraft  grass, dirt and other material textures. In addition there is a creeper in a Santa hat along with Minecraft milk and cookies. You can download your free printable Minecraft letters to Santa Claus below! Enjoy and Happy Holidays!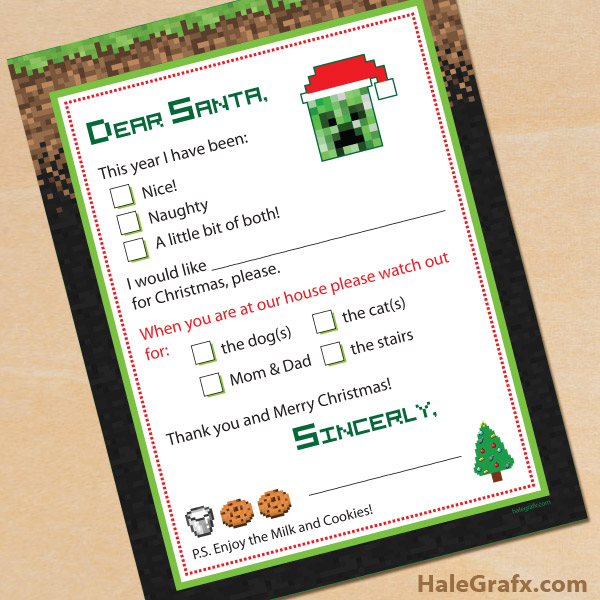 File Size: 234 KB
Format: PDF
If you need paper for Minecraft Santa Letters…
Save money on your Minecraft printable printing and buy your paper in bulk. You can get regular printer paper here.
Check out all the great Minecraft gift ideas!
Make holiday shopping easy! Take a look at all the Minecraft toys and gifts here! There are so many great items available including some awesome LEGO sets!