12 Oct 2019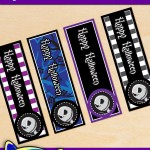 FREE Printable Nightmare Before Christmas Bookmarks
Whether you are reading spooky books around Halloween or just a fan of Nightmare Before Christmas,  you might like these Free printable Halloween Nightmare Before Christmas bookmarks.  My daughter uses them when she reads scary stories like Goosebumps. You could use them to get your kids excited about reading too! You could also give them away as party favors at a Halloween party or stick them in a trick-or-treat bag.
This Halloween Nightmare Before Christmas printable is in PDF format and prints 4 different Nightmare Before Christmas bookmarks to a sheet. Each one has Jack Skellington on them with different colors and designs. See more of my Free Nightmare Before Christmas printables here!
These bookmarks are optimized for printing on 8.5 x 11 inch standard letter-sized paper. Print them on card stock, cut them out and you are good to go! If you have access to a laminator you could laminate these to make them more durable and last for many books :) You can download your free printable Halloween Nightmare Before Christmas bookmarks below. Enjoy!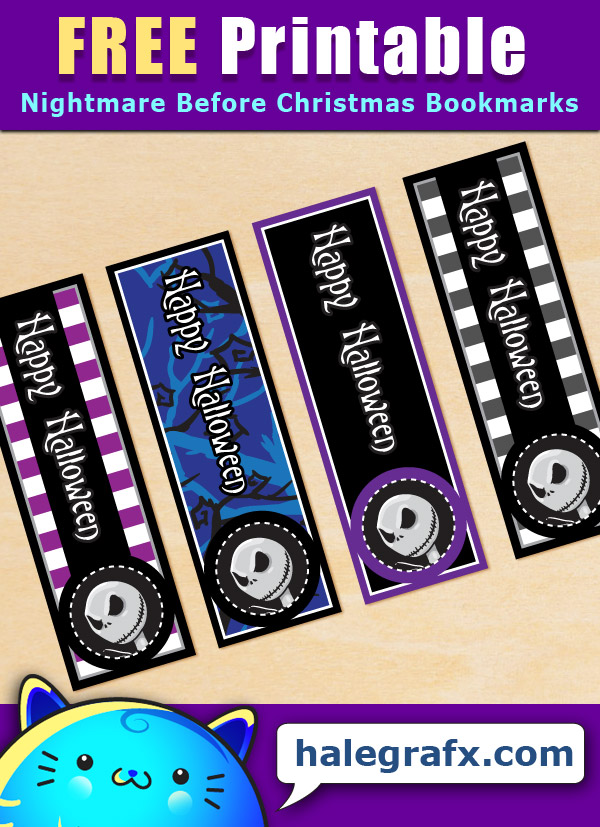 File Size: 1.23 MB
Format: PDF
What paper is best for my Nightmare Before Christmass bookmarks?
If you are on a budget go with multipurpose printer paper. You may find that your Nightmare Before Christmas bookmarks are flimsy though. You could add strength to them if you have a laminator. Using a cardstock paper is also a great alternative; probably the best way to go. You could also coat them with clear packing tape in place of a laminator. You can save on ink long term if you invest in a laser printer as well. Up front you'll pay more than an inkjet printer but you will save a bundle on ink and you can also buy refilled toner cartridges at a fraction of the cost of brand name ones.
Don't forget Halloween party decorations!
If you need some ideas for Halloween, check out these Nightmare Before Christmas ideas!  Also grab some plates, cups, napkins, party favors etc. from the dollar store in Halloween colors.  These inexpensive items will help complete your party theme without breaking the bank.