25 Feb 2017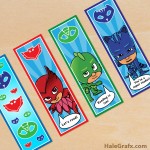 FREE Printable PJ Masks Bookmarks
Read books with the PJ Masks! These are Free printable PJ Masks bookmarks that can help encourage your kids to read. Give them to your children or use them as giveaways and party favors at a PJ Masks themed party. Stick them in a new book for child as a surprise, swich to different characteers. This PJ Masks printable is in PDF format and prints 4 different bookmarks to a sheet.
This printable includes the 3 PJ Masks heroes, Catboy, Owlette and Gekko. There are phrases on the bookmarks that say things like "Let's read!" and "You're a super reader!" These are optimized for printing on 8.5 x11 standard letter size paper. If you have access to a laminator you could laminate these to make them more durable and last for many children's books or even comic books :) You can download your free printable PJ Masks bookmarks below. Have fun reading with the PJ Masks!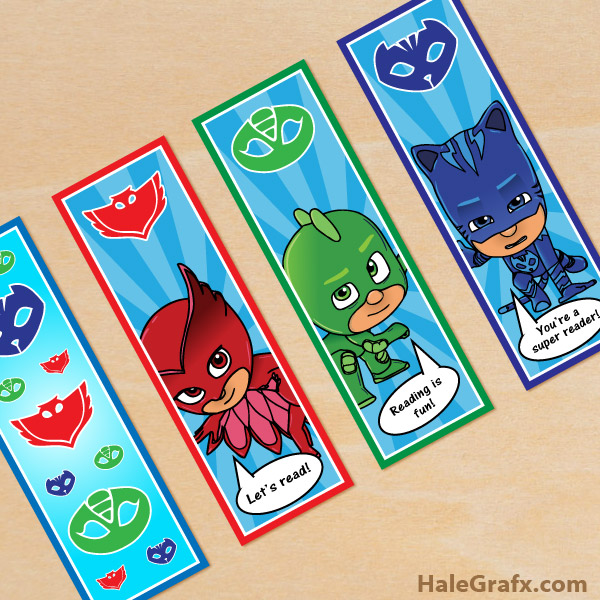 File Size: 256 KB
Format: PDF
What paper is best for my PJ Masks bookmarks?
You can print these cute PJ Masks boomarks on low cost multipurpose printer paper but you might find them flimsy. If you have a laminator this is a great option. Using a cardstock paper paper is also a great alternative.
You can save on ink long term if you invest in a laser printer as well. I bought one a few years ago and love it.
Grab some PJ Masks party supplies & accessories!
To complete your PJ Masks. party, check out these fun PJ Masks party supplies, table cloths, masks and other fun items including Catboy, Gekko and Owlette. Grabbing some fun party decor, napkins and decorations will help tie together your super hero party theme!