31 Jan 2017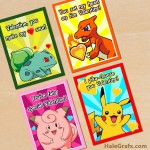 FREE Printable Pokémon Valentines
Happy Valentine's Day! Here is a free printable Pokémon Valentine pack that includes 4 different Pokémon. These include Bulbasaur, Charmander, Clefairy and Pikachu. These Pokémon valentines have fun messages that match the Pokémon characters decorating them. Such messages as "You my heart on fire Valentine" with Charmander and "You're fairy special Valentine". Cut them out and let your kids give them to classmates or  use them a craft. Your kids can cut and paste them onto a blank card to give to a friend. Great if you love Pokémon, Anime, or game themed valentines. These Pokémon valentines print at approximately 3.5 x 4.6 inches, 4 to a sheet, in PDF format.
Also great to use these as Pokémon labels on Valentine gift boxes or for digital scrapbooking. You can download your free printable Pokémon valentines below.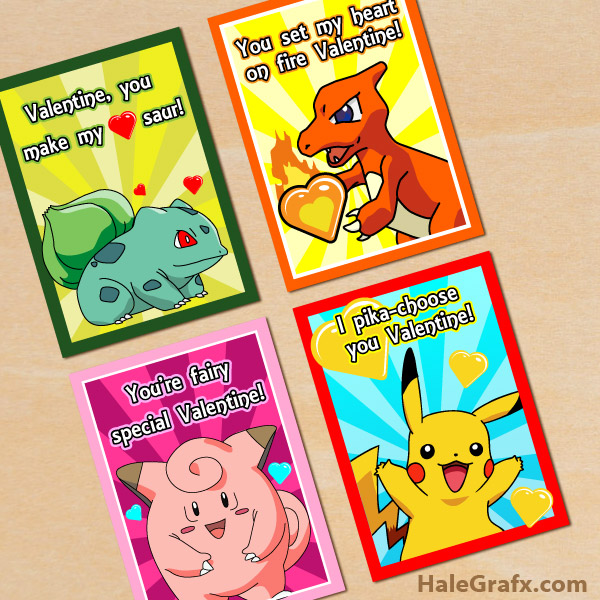 File Size: 329 KB
Format: PDF
Don't forget Pokémon Toys and Gifts!
Are you looking for fun toys or gifts to go with your valentines? There are some Pokémon toys to choose from. Grab some mini Pokémon figures and put them in place of chocolates in a heart box. Your kids won't be expecting that!