28 Jan 2019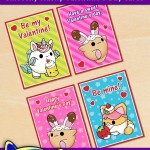 FREE Printable Smooshy Mushy Valentines
Cute foam squishies are all the rage these days. For your squishy fan, here are free printable Smooshy Mushy Valentines for fans to give out to their friends and classmates.  This free printable  includes 4 different designs. They have Smooshy Mushy characters Bitsy Bunny, Kassity Kitty  and Udelle Unicorn.
If you or you kids want to get crafty, they can paste these to larger pieces of construction paper so that the valentines have a larger frame. These Smooshy Mushy valentines print at approximately 2.5 x 3.5 inches, 4 to a sheet, in PDF format.
One fun idea is to make valentine gift boxes. You could use one of my Valentine's day paper packs to make the boxes and then attach these Valentine's Day Cards to the top. Also great to use these for digital scrapbooking. You can download your free printable Smooshy Mushy Valentine's Day cards below.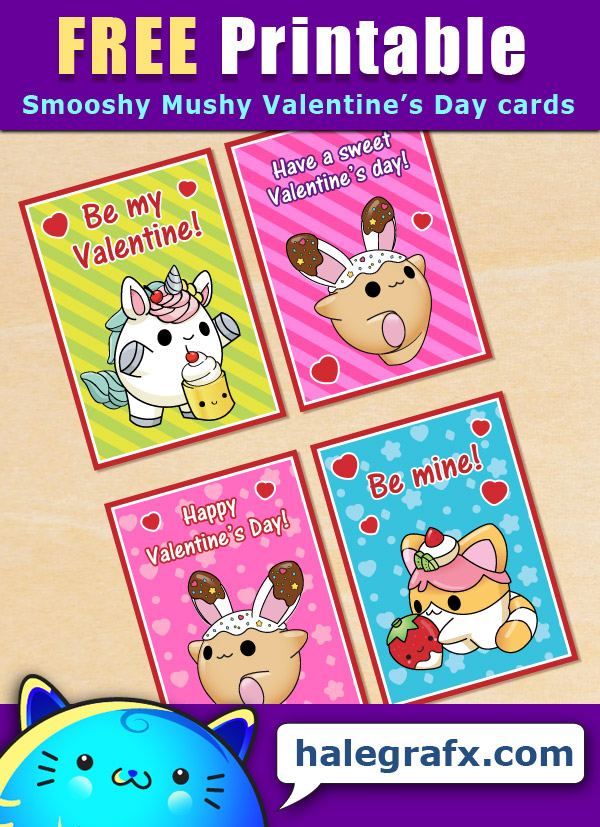 File Size: 357 KB
Format: JPEG
What's the best paper for Smooshy Mushy Valentines?
I'd just use standard multipurpose printer paper, it works great! It is easy to cut with scissors, paper cutter or x-acto knife. You can save on ink long term if you invest in a laser printer as well. I bought one a few years ago and love it. If you want your Smooshy Mushy Valentines to feel sturdier, try using a cardstock paper.
Don't forget Smooshy Mushy gifts for Valentine's Day!
To complete your Smooshy Mushy Valentine's day, check out these fun and cute Smooshy Mushy gifts!.
Comments