29 Oct 2013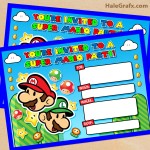 FREE Printable Super Mario Bros. Birthday Party Invitation
Are you having a Super Mario Birthday party or perhaps a video-game themed party with friends? Download this free printable Super Mario party invitation and choose from two easy to use formats to print and fill out your invitations.
JPEG Super Mario Printable Invitation

Using the free JPEG Super Mario invitation just print and fill out your info. You can also open this up in your favorite graphic editing software, add in your details and then send it to print! I like Photoshop and Illustrator but free software such as GIMP works great too! This Super Mario themed invitation measures 5 x 7 inches. Mario, Luigi, super mushrooms, extra lives, coins, super stars and fire flowers decorate this invite!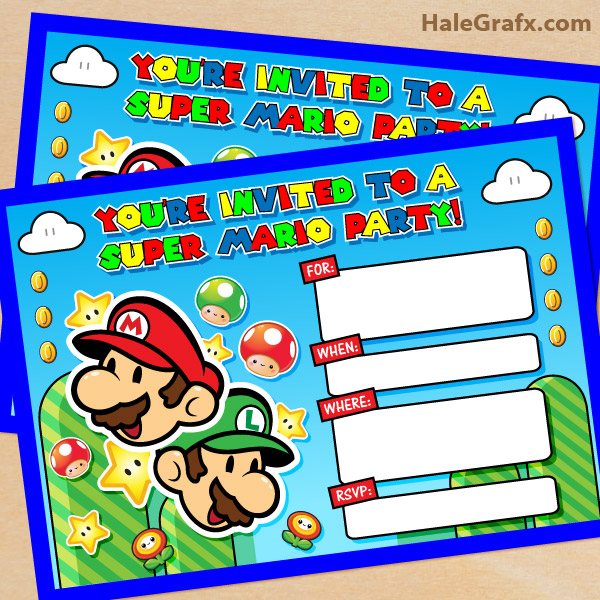 PDF Super Mario Printable Invitation – Easy Type and Print Option!

Like the JPEG invitation, you can easily print this free invitation and then fill in your info with a pen or marker.
The PDF version also has the more convenient option of allowing you to type your details directly into it and then sending to print. The free Super Mario PDF printable will print two invitations to a sheet at 5 x 7 inches. You can download your free Super Mario birthday invitation below!
File Size: 1 MB
Format: PDF & JPEG
Comments