18 Aug 2021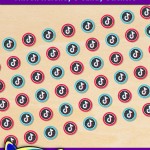 FREE Printable TikTok Candy Stickers
Whether you like uploading videos or just have fun watching TikTok, you might like these free printable TikTok candy stickers. They work perfect for TikTok parties! You may have a teen or two in the house that would appreciate these for their party theme. Using these stickers on little candies works perfect for both Halloween and TikTok themed parties.
Print these and stick them on candies, like rolos, lollypops, as well as many other foil covered candies. Hershey's Kisses work the best in my opinion. The mini Reese's Buttercups are also another great option that comes to mind! After that you can load your themed candy into Piñata or a bowl for guests to grab and snack on.
There are many other ways these free printables can be used to show off your creativity!  Here's an idea, print these out on regular paper, punch out with a 0.75 (3/4) inch craft cutter and use them as table scatter / confetti.  After these free stickers are on candy, loading them in party favor bags is fun too! Another option, try them out as envelop seals. These work great when used on candy for trick-or-treaters on Halloween.
This free TikTok printable comes as a PDF file and prints 54 stickers per sheet. These stickers simply look like TikTok's logos with different color borders. Below are some simple instructions to print and create your free TikTok candy stickers.
1) Print on 8.5 x 11 inch sticker paper such as Avery #8165. You can find the sticker paper here.
2) Punch out circles with 3/4 inch circle craft punch. Available online here.
3) Stick to the bottom of your favorite candies and serve at your or game themed party!
You can download your free printable Fortnite TikTok candy stickers below.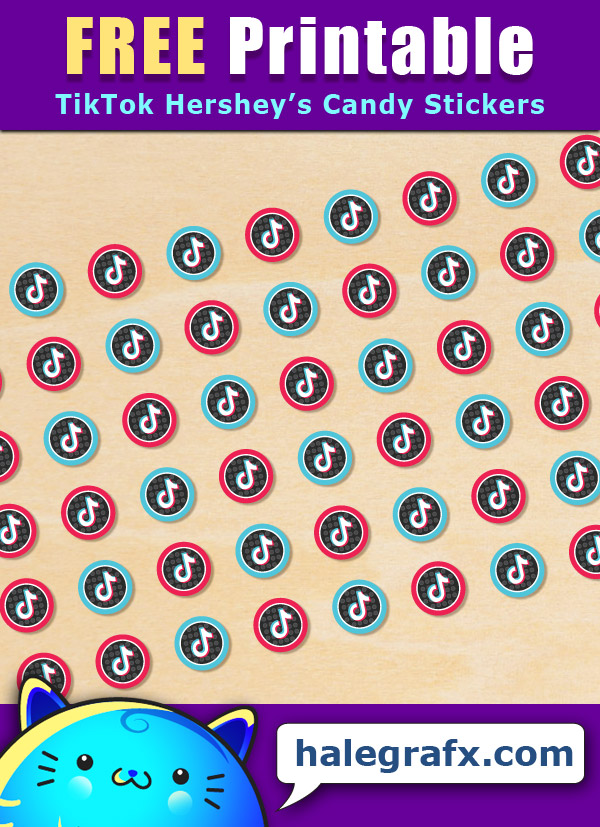 File Size: 360 KB
Format: PDF
Grab some TikTok gifts for your party!
To complete your TikTok party, check out these fun TikTok gift ideas.  Grabbing some fun party decor like napkins, streamers, plates, utensils and a tablecloth in colors that match, from the dollar store or Walmart will help tie together your social media party theme!