15 Mar 2014
Home
»
Printables
» FREE Printable Tinkerbell Alphabet and Birthday Banner Pack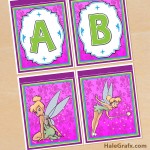 FREE Printable Tinkerbell Alphabet and Birthday Banner Pack
Posted in Printables By Kevin Hale On March 15, 2014

Easily create your own awesome fairy Tinkerbell banner for your child's birthday party. This free printable Tinkerbell Banner pack has all the letters in the alphabet decorated in a Tinkerbell theme. Matching spacer sheets have pictures of Disney style Tinkerbell in different poses.
Each letter prints from a single PDF file on a 8.5 x 11 standard paper and This free banner also includes instructions on how to assemble for your party. Having all letters in the alphabet you can create birthday banners, fairy theme banners and custom banners with your child's name.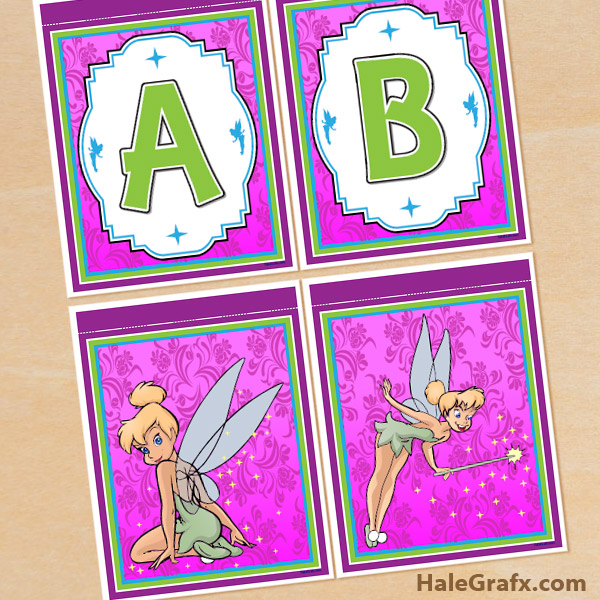 Simply print the letters you want and add the fun spacers to create your own unique, free banner. Or print them all and hamg them up as the alphabet in your home school class room. You will also need string and tape to assemble as a hanging banner or you can print and stick on the wall. You can download your free Tinkerbell Alphabet, birthday banner below.
File Size: 2.69 MB
Format: PDF