22 Apr 2017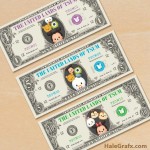 FREE Printable Tsum Tsum Play Money
Stack your money with the Tsum Tsums. Here is free printable Tsum Tsum play money for adding to party favor bags, giving to kids to pretend with, or using to teach kids about currency. This DIY (Do it Yourself) printable Tsum Tsum money is in JPEG format. The JPEG download prints 6 Tsum Tsum dollars on 8.5 x 11 standard letter size paper. These dollars have stacks of cute little Tsum Tsums such as Mickey Mouse, Minnie mouse and donald duck stacked up in the president's picture location.
There are custom serial numbers and symbols related to Tsum Tsum; fun details to look at on each dollar! There are one dollar bills, fives and Tens. Each having different colors and Tsum Tsum stacks.
Kids can use these along with my other printable play money to open their pretend shops and sell fake food, candy and toys. Just print these out and let your kids imaginations go wild. Make learning currency fun for your children. You can download your free printable Tsum Tsum play money below.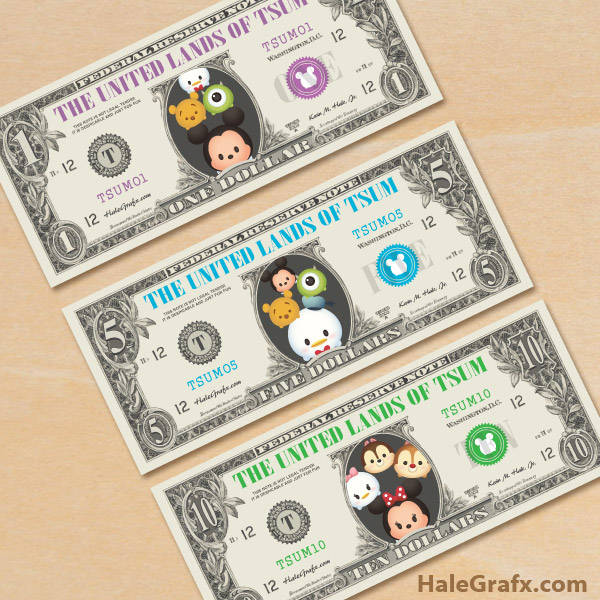 File Size: 1.4 MB
Format: JPG
Don't forget Tsum Tsum party Supplies!
To complement your Disney Tsum Tsum party, check out these fun Tsum Tsum party favors and supplies! These are a great to combine with my free printables and complete your Tsum Tsum party.