12 Feb 2016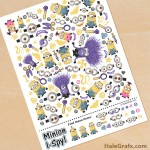 FREE Printable Minion I-Spy Sheet
Looking for party or school activities for your kids. Here is a free printable Minion I-spy sheet. This sheet has minions, evil purple minions, girl minions, Gru symbols, all kinds of different minion goggles and lots of yellow colored objects to blend and make the free printable I-spy activity challenging.
The bottom of the sheet has a group of all the fun items you can try to find. Some are easy and some are a little more work to find. When searching for minions pay close attention, there are some minor differences between ones that look similar. Make sure you actually find the right one

Lots of great fun for kids and adults. You could also print this on a sheet of sticker and make lots of little minion themed stickers. You can download your free printable Minion I-Spy below.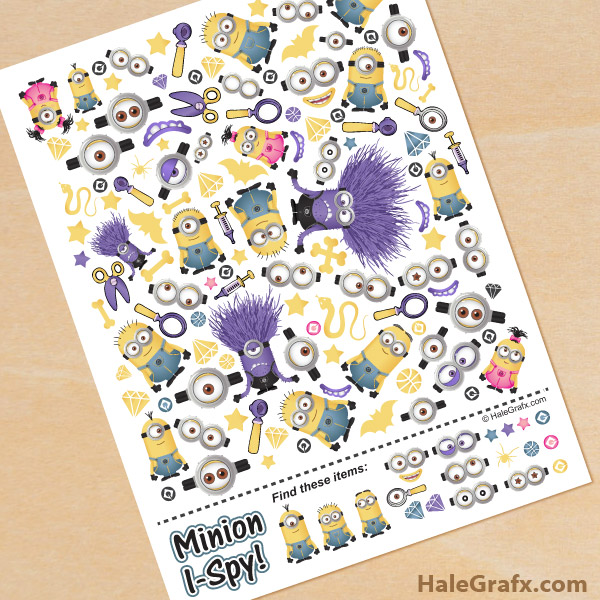 File Size: 1.48 MB
Format: PDF