17 May 2014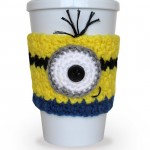 Crocheted Minion Inspired Coffee Cup Cozy Giveaway
For you minion lovers out there, it's giveaway time! This minion cozy giveaway is kindly sponsored by Angie of The Enchanted Ladybug. She is a super talented crochet artist and also happens to be my wife :) Angie creates lots of different bright and colorful, high quality coffee cup cozies using crochet.  These cozies are often decorated with flowers, buttons and hearts. Many of her adorable cozies are also designed to look like characters such as Minions, Monster's Inc. and Disney princesses. Check out her shop here!
About this Crocheted Minion Cozy
This is a Minion Inspired Crocheted Coffee Cup Cozy! Perfect for any Despicable Me fan! :) This cute little minion will add some fun to any cup of coffee.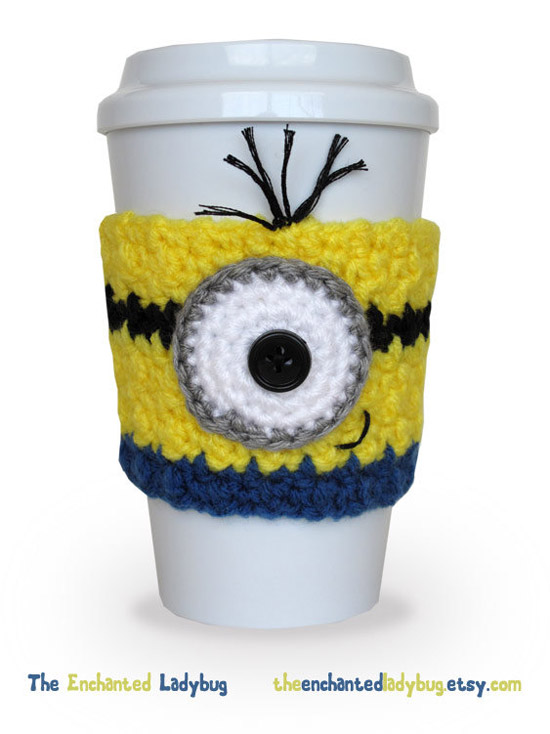 Keep your hands safe from hot coffee cups with this reusable sleeve. Feel good about helping the environment too because you can use it over and over!
Hand made with acrylic yarn and cotton yarn in a smoke free home. A black plastic button is attached for the eye.
This cozy is handmade especially for you and may vary slightly from the photo. Cozy will ship 3 to 5 days after the giveway has ended. Not suitable for small children, the buttons could be a choking hazard.
****CUP IS NOT INCLUDED****
Thank you for looking and participating in this giveaway!
Enter the Crocheted Minion Cup Cozy Giveaway Below!
Don't forget to Check out all the free minion printables on my site for your parties!