09 May 2018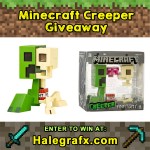 Minecraft Creeper Anatomy Figure Giveaway
Are you or your kids fans of Minecraft? Are you interested in winning a really cool creeper figure? Good news! I am giving away a Vinyl Minecraft anatomy creeper figure. You can use it for a center piece at a Minecraft party or make it a special gift for a birthday boy or girl.
Get FREE Minecraft printables for your party!
Don't forget to check-out and grab all kinds of free minecraft party printables. You can see my collection of free minecraft printables here. Enter the contest for the Minecraft creeper figure below!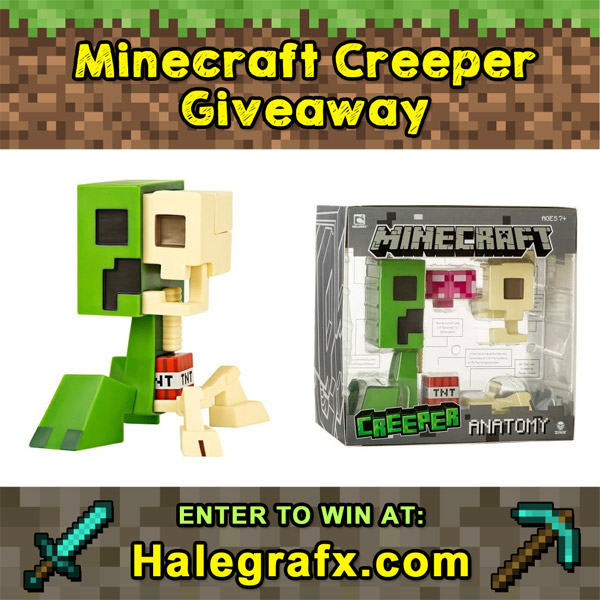 More details about this figure:
The Creeper (Creepus explodus) is an explosive, all-terrain mobile terror of destruction. Native to dark caves, freshly built towns and just about anywhere that they can destroy things.
This Premium Anatomy Creeper Vinyl will ensure that you have a detailed understanding of these hideous creatures to avoid their explosive nature. The premium foil-embossed packaging is perfect for displaying your own Vinyl Creeper specimen with detailed labels of what makes this enemy tick. With multiple pieces you can combine and dissect your Creeper endlessly in order to gain the critical knowledge that all Minecraft adventurers need. This figure is in an unopened box and stands about 8″ inches tall.
How to enter the Minecraft Creeper giveaway.
Enter your details in the widget below. You can share and pin to get more entries.
Need some cool Minecraft favors and gifts for your party?
Check out the Minecraft items below. After grabbing some fun Minecraft gifts and party favors, get some matching plates, utensils and napkins. You may be able to find them at your local dollar store to save more money.
Comments