04 Sep 2019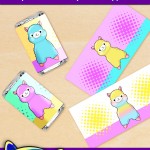 FREE Printable Alpaca Mini Candy Bar Wrappers
These are FREE Printable Alpaca Mini Candy Bar Wrappers to use in your upcoming party. Perfect to use at an alpaca themed birthday, Halloween celebrations or just for fun! These work great on trick-or-treat sized bars such as Hershey bars. At your alpaca or llama themed Birthday party, put them in favor bags, or have them ready in a candy bowl for your Halloween visitors. They will also work great put into a llama or alpaca pinata.
This printable has four different alpacas in cheery pastel colors. Also one of the alpaca has all the colors in a sort of pastel rainbow. The free printable download prints 12 mini candy bar wrappers to a sheet in PDF format.
This alpaca printable is optimized for printing on 8.5 x 11 inch, letter-sized paper. They are really easy to cut out with scissors or an x-acto knife and ruler. With the size these print at, they work perfect for little treat-sized chocolate bars such as Hershey's miniatures. You can download your free printable alpaca mini candy bar wrappers below. Don't forget to check out the rest of my free alpaca printables.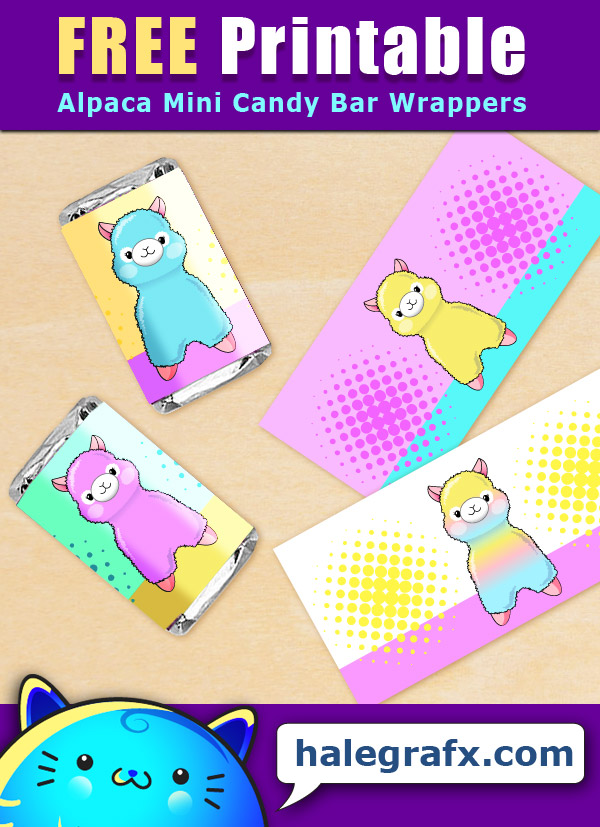 File Size: 1.16 MB
Format: PDF
What paper is best for my alpaca candy bar wrappers?
What works best for me is simply multipurpose printer paper. While cardstock paper. is strong, it's a pain to use on small wrappers like these.  Regular paper is easy to cut and wrap around little bars. Then just tape your alpaca candy bar wrappers around and you are all set!
You can save on ink long term if you invest in a laser printer as well. I bought one years ago and love it. I also use refurbished toner cartridges to save on color.
Don't forget alpaca toys and gifts!
To complete your alpaca party, check out these fun alpaca and llama gifts, and merch! Also grab plates, cups, napkins, party favors etc., colored in pastels to match this free printable. Get them at the dollar store to save more money!