14 Aug 2019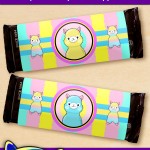 FREE Printable Alpaca Candy Bar Wrappers
If you need cute candy bar wrappers for your alpaca or llama themed party these are the way to go. These free printable Alpaca candy bar wrappers are a perfect way to dress up those candy bars. These free candy bar wrappers are decorated in bright, pastel colors and have cute Alpacas on them.
When I designed them I optimized them to fit onto 1.55- 1.75 oz Hershey's bars and similar sized treats. You can experiment with putting them on other sizes or even shrink them in your print settings for smaller candy. If you are looking to go a healthier route, you could use them with energy bars.  Cliff bars, power bars, granola bars or your own homemade favorite for example. Whatever you think your party guests will like at your alpaca or llama themed party.
These free printable Alpaca wrappers print from a PDF file optimized for 8.5 x 11 inch paper. Printing these freebies on standard printer paper works well and each sheet two Alpaca wrappers.
Printing, cutting and wrapping around your favorite candy bars are a cinch! Just secure them with a little bit of tape or glue. Put them in party favor bags or leave them out on a table for party guests to snack on. Below you can see these as an example of how these alpaca wrappers look on Hershey's bars. You can download your free printable Alpaca candy bar wrappers below.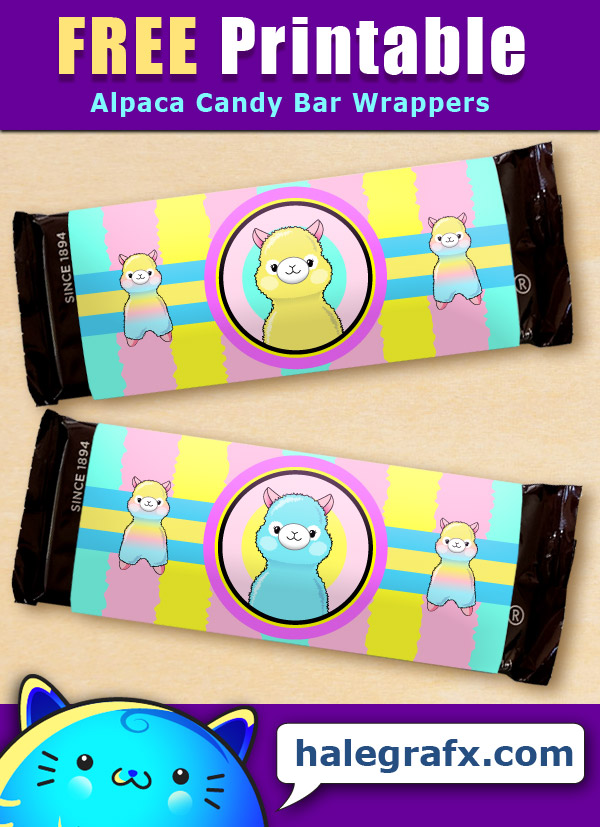 File Size: 699 KB
Format: PDF
If you need paper for Alpaca wrappers…
Save on printing costs buy using standard printer paper. You can find inexpensive printer paper here. For me personally using cardstock is too thick for these wrappers.
Don't forget Alpaca toys and Gifts!
To complement your Alpaca party, check out these fun Alpaca toys and gifts! Don't forget to check your local dollar store for items like plates, cups, napkins, streamers and utensils in pastels to match your party theme.