09 May 2016
FREE Printable Angry Birds Popcorn Box
Crash the party with the Angry Birds! Here is a free printable Angry Birds popcorn box for your Angry Birds party or movie night. These are fun to print and create for a birthday or use them when your little ones watch a movie together. You could even take them to the Angry Birds movie and use them to Share a large popcorn with the family. Even a fun idea for a day care! This printable popcorn box is decorated with the infamous Angry birds, pieces of popcorn and of course those villainous little green pigs.
Just print, cut, fold, and add a little glue or tape to build your Angry Birds popcorn boxes. Once you have them put together fill with your favorite popcorn recipe, or make a sweet popcorn candy mix. I use my grandpa's healthy popcorn recipe when I watch movie's with the kids :)
This free Angry Birds printable is designed to print on 8.5 x 11, standard letter-sized paper from a PDF file. It takes two printed sheets to assemble one popcorn box. An additional popcorn box cutting and folding guide is included in the download. With this template you can make either flat or rippled edged top Angry Birds popcorn boxes. Two sides have the birds and the other two sides have the pigs You can download your free Angry Birds popcorn box Below. Enjoy!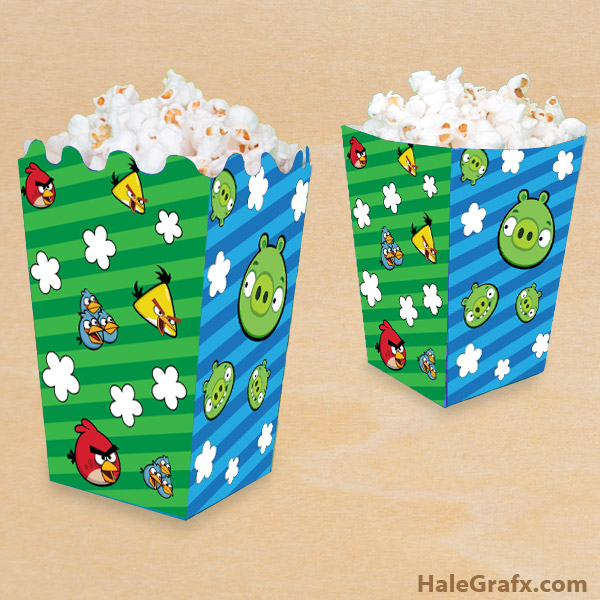 File Size: 286 KB
Format: PDF