16 Dec 2018

Here are some free printable Christmas Minion gift tags to label and decorate your presents and home-made gifts. There are both one and two eyed minions on these fun Christmas gift tags. Print and attach these to wrapped Minion themed gifts or any thoughtful gift you may have. These Minion themed tags come with two different minion characters.
There are 8 tags that print to a sheet. Simple cut, tape and write your message. You can also punch a hole in them and attach them to presents with ribbon or string. These are also great for using on Jars, picture books and craft projects. You can download your free printable Christmas Minion gift tags below! Merry Christmas!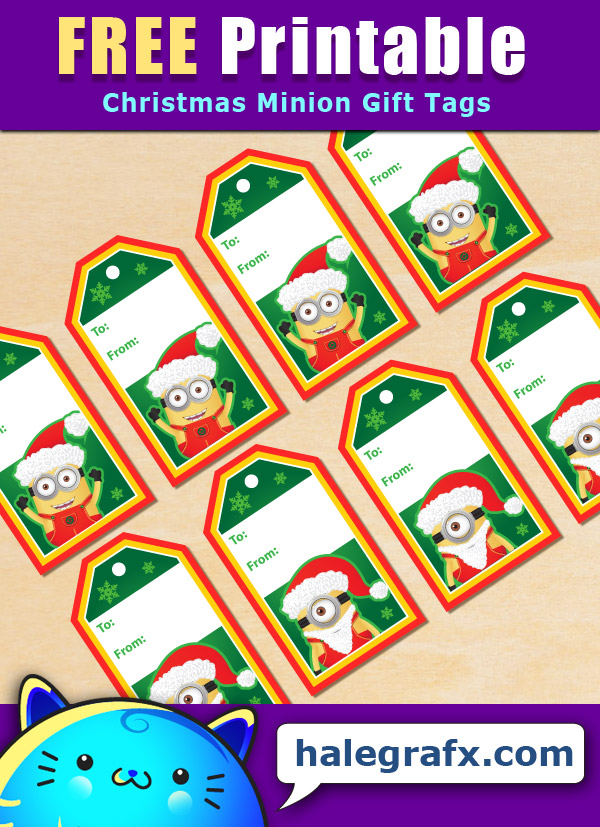 File Size: 887 MB
Format: PDF
What's the best paper for printing Christmas gift Tags?
Tags are usually pretty thin so I would just use an exexpensive multipurpose printer paper. It is easy to cut with scissors. You can save on ink long term if you invest in a laser printer as well. I bought one a few years ago and love it. If you want a sturdier gift tag then grab some cardstock paper.
Check out these Minion toys and gifts for Christmas!
To complement your minion theme for Christmas, check out these fun Minion toys! After grabbing some of these items grab some yellow, green and red plates, utensils and napkins. If you have a dollar store near by, purchase them there to save money.