31 Mar 2019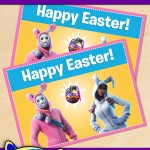 FREE Printable Fortnite Easter Greeting Card
Have you been playing Fortnite a lot lately, or your kids? Well then this free printable Fortnite Easter card is for you! Share it with your battle buddies, give one to the fortnite fan in your house or give it to your kids to share with their friends. This fun card has fortnite skins Rabbit Raider and Bunny Brawler. These skins were brought out with the Easter holiday in mind. The card says "Happy Easter" in Fortnite style text. There is also the addition of a fun easter-egg grenade.
This fun Fortnite easter greeting card prints from a jpeg file optimized for standard 8.5 x11 inch letter sized paper. After you print, simply cut and fold. The card can then be personalized with your own messages and greetings. You can download your free printable Easter Fortnite card below.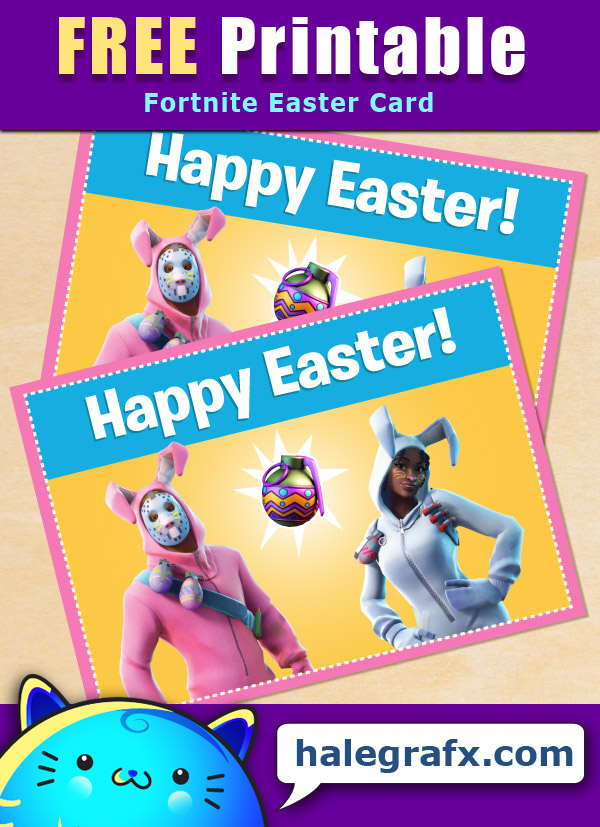 File Size: 1.06 MB
Format: PDF
If you need paper for Fortnite greeting card…
For Easter cards I recommend using a white cardstock paper. Using a cardstock gives you that more durable card and authentic feel. If you are on a budget, you can use normal printer paper but the card will be thin. My kids often like to print their cards on normal paper. You can bulk buy regular printer paper here.
Check out my Fortnite Speed Draw of the Prisoner
Check out all the great Fortnite gift ideas!
Make holiday shopping easy! Take a look at all the Fortnite toys and gifts here! There are so cool Fortnite products available. Great to stick into an Easter basket!