19 Sep 2016
FREE Printable Halloween Pokémon Poster
Here is a free set of printable Halloween themed Pokémon poster. Use it for decorated on halloween, wallpapers, scrapbooking, or a Halloween Party! This Halloween poster has pikachu celebrating Halloween wearing a candy corn hat and sitting in pool of giant candy corn pieces. Also there are cute pikachu-faced jack-o-lanterns along with "Happy Halloween text.
This Pokémon poster printable is approximately 8 x 10.5 inches and optimized to print on letter sized paper, however this PDF was created from a vector source and could be printed much larger such as poster size if you are lucky enough to have a larger printer. Great for a Pokémon fan, Halloween lover or getting in touch with your inner pikachu on Halloween. Download your free printable Halloween Pokémon themed poster below!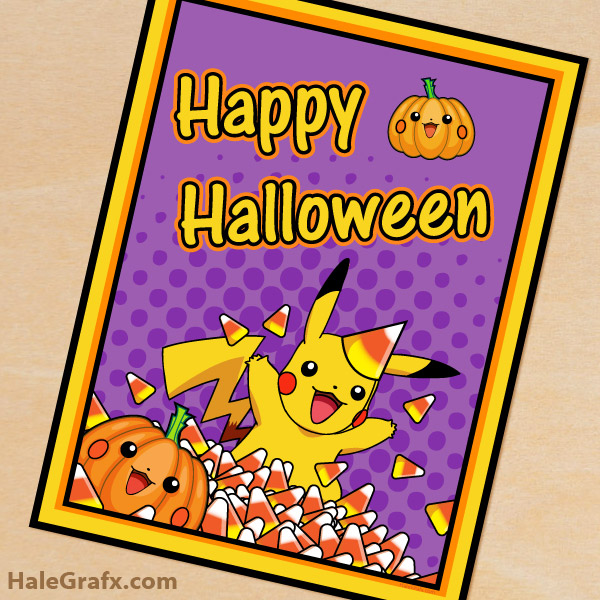 File Size: 332 KB
Format: PDF
Check out my other pokemon printables here!
Cool Ideas for Halloween