29 Jun 2014
Free Printable Hello Kitty themed Play Mat Set
Here is a free printable Hello Kitty themed Play Mat for little figures.  These play mats work great with little Hello Kitty PVC figures and Squinkies. This set comes with two sheets that print from PDF files. Each sheet is optimized to print on 8.5 x 11 inch letter-sized paper.
Multiple sheets can be printed and connected together to make larger play areas. Just print and trim the edges. One sheet includes streets and various flower and fruit gardens and the other sheet has a beach theme.
With this free Hello Kitty printable you can make your kids some fun backgrounds for all their favorite toys.  This printable play mat set is also great to include as a giveaway along with party favors at a Hello Kitty themed birthday party.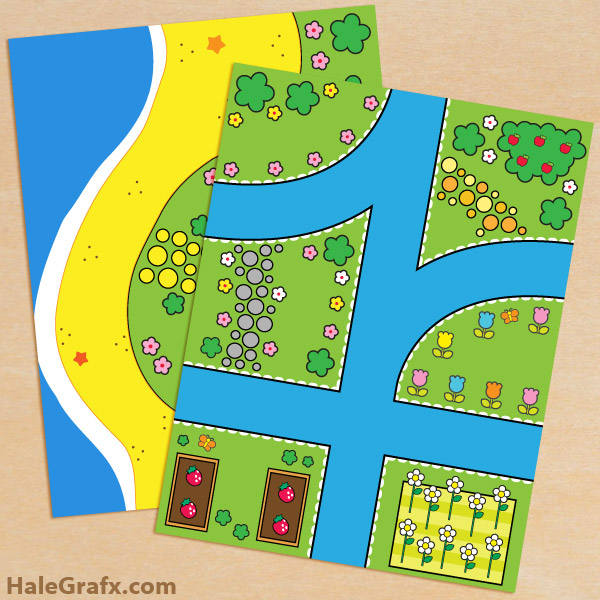 Pictured below, I printed the Hello Kitty Play Mat using my laser printer. My daughters then put some of their Hello Kitty PVC figures on to test it out. With this example I used standard paper but if you want better durability, card stock works best. You can download your free printable Hello Kitty Play Mat set below!
File Size: 246 KB
Format: PDF
Comments