26 Aug 2016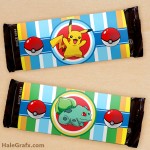 FREE Printable Pokémon Candy Bar Wrappers
Make your Pokémon Go party sweet with these free regular sized printable Pokémon candy bar wrappers! These free wrappers fit onto 1.55- 1.75 oz Hershey's bars or similar sized candy bars. If you want a slightly healthier option, try them on something like a cliff bar, that is what I used them on. A really great way to restore your Poké power as you and the other trainers try to find Pikachu and the many other species of Pokémon.
There are two different wrappers, one with a Pikachu as the main image and the other with a bulbasaur. There are fun ingredients on the back. These free wrappers print from a PDF file optimized for 8.5 x 11 inch paper. Printing on standard printer paper works well and these print two Pokémon wrappers to a sheet. Just print, cut and wrap around your favorite bar with a little bit of tape or glue. Put the decorated candy bars in party favor bags, wrap snack bars for your Pokémon Go trainers or put them in on a wrapped item in a lunchbox! Below you can see these as an example on Hershey's bars. You can download your free printable Pokémon candy bar wrappers below.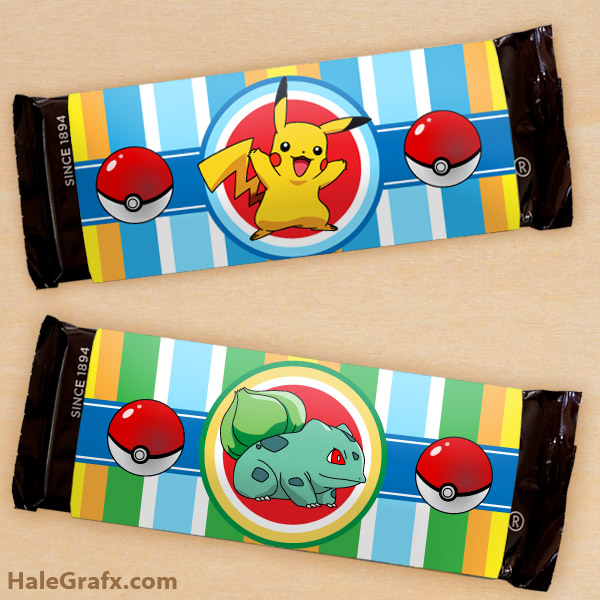 File Size: 270 KB
Format: PDF
Don't forget Pokémon party supplies!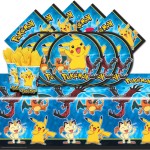 To complete your Pokémon Go party, check out these fun Pokémon party supplies! Plates, cups, napkins, party favors etc., decorated with various Pokémon species that will help tie together your party theme!
Comments