22 Jul 2016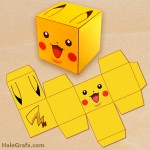 FREE Printable Pokémon Pikachu Treat Box
Here is a FREE printable Pokémon Pikachu treat box for your upcoming Pokémon Go party. This treat box looks like a cute little pikachu species of Pokémon. These work great for holding candy, small Pokémon themed trinkets like a key chain, small toy figure or other party favors. There is a really great deal here for this 144 piece set of tiny Pokémon species action figures that fit perfectly in these little treat boxes. Select the 2-3 cm option to get the tiny figures and great price that fits in my free printable treat boxes :) They work great for party giveaways!
This printable is in PDF format and once you print, cut, fold and glue it, it becomes a wonderful 2 inch square Pokémon treat box. There are fun details like Pikachu's face ears and even his cute electric tail. This Pokémon printable comes with a guide for folding and cutting these great little treat boxes. Once assembled, these treat boxes open from the top. You can download your free Pokémon treat box below. Enjoy!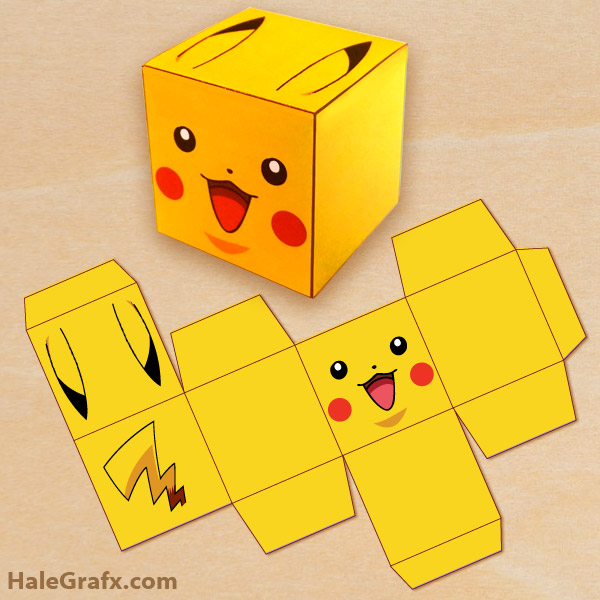 File Size: 232 KB
Format: PDF
What paper is best for my Pokémon treat boxes?
If you plan on putting light items in your treat boxes a multipurpose printer paper can work. It is easy to fold and cut. I have done it quite a few times and just use scissors to make all the cuts! If you want to power up your treat boxes and make them sturdier you can try using a cardstock paper. I would score the folding lines with a butter knife to keep the lines neat.
You can save on ink long term if you invest in a laser printer as well. I bought one a few years ago and love it.
Don't forget Pokémon party supplies!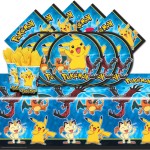 To complete your Pokémon Go party, check out these fun Pokémon party supplies! Plates, cups, napkins, party favors etc., decorated with various Pokémon species that will help tie together your party theme!
Comments