07 Dec 2015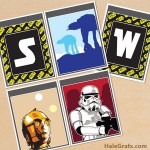 FREE Printable Star Wars Alphabet Banner Pack
Posted in Printables By Kevin Hale On December 7, 2015

You can save money on your upcoming Star Wars party and have unique decorations too! This free printable Star Wars banner pack has all the letters in the alphabet and some fun Star Wars spacer sheets. Each letter is done in the Star Wars style font with the Star Wars Logo appearing in the background. Just pick the letters and spacers you want to print to make your own birthday, party or event banner and add a custom name or phrase.
A great way to make your party truly unique with a person's name in the banner, or party title. The spacer sheets include Storm Troopers, C-3PO on Tatooine, and AT-AT walkers on Hoth. Print these out and in no time you will be able to easily create a large custom Star Wars banner! This pack includes some simple instructions for assembling with string and tape.
Each letter prints from a single PDF file and will fill most of a 8.5 x 11 sheet of paper unless you shrink it in your print settings. When this banner is put together on string it will make a great decoration for your Star Wars party. The spacer sheets also work great as mini Star Wars party posters too. You can download your free Star Wars Alphabet banner pack below.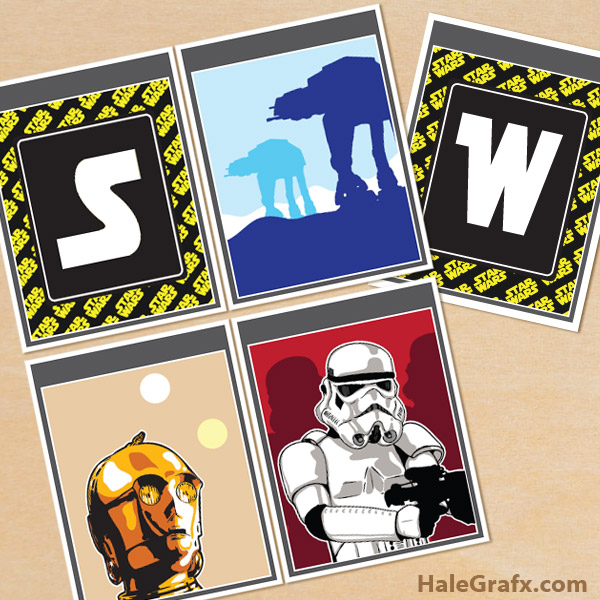 File Size: 2.54 MB
Format: PDF
Star Wars: Watch Me Draw Sith Lord Darth Maul