26 Oct 2014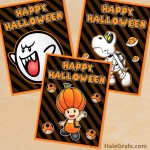 FREE Printable Super Mario Bros. Themed Halloween Posters
Here is a free set of printable Super Mario Bros. themed Halloween posters. Use them for decorations, wallpapers, digital scrapbooking and more! This Halloween poster pack from the mushroom kingdom has 3 fun posters. Included are Pumpkin Toad, Dry Bones and Boo with the words "Happy Halloween" in a Super Mario font.
Each poster printable is approximately 8 x 10.5 inches and optimized to print on letter sized paper, however this PDF was created from a vector source and could be printed much larger such as poster size if you are lucky enough to have a larger printer. Great for a Super Mario fan, video game lover or getting in touch with your inner geek on Halloween. Download your free Super Mario Halloween themed posters below!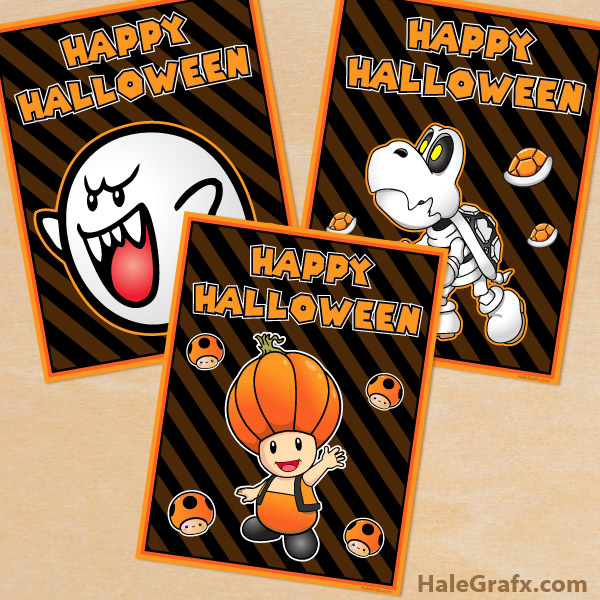 File Size: 391 KB
Format: PDF
What paper is best for my Halloween posters?
Keep it simple and use multipurpose printer paper. It is easy to print on. You can save on ink long term if you invest in a laser printer as well. A really great idea if you plan on doing a lot of parties with printables for years to come. Also great for scrapbookers and homeschoolers. I bought one a few years ago and love it.
You may notice that your Super Mario themed Posters will curl a bit with the thinner paper. If you want to prevent this, try using a cardstock paper.
Cool Ideas for Halloween