18 Aug 2015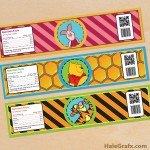 FREE Printable Winnie the Pooh Water Bottle Labels
Are you having a picnic or a party in the hundred acre wood? Make sure to bring some drinks and while you are at it, why not decorate them? This free printable Winnie the Pooh water bottle label set is in PDF format and will make your drinks fun and cute just like Winnie the Pooh. This PDF prints 3 different Winnie the Pooh water bottle labels, 3 to a sheet on 8.5 x 11 inch standard letter size paper and will fit most regular sized water bottles. These labels include Winnie the Pooh with a fun honey comb background and also Piglet and Tigger themed bottle labels.



These free printable bottle labels come with crop marks to make cutting out your water bottle labels easier! I recommend using glue or tape to stick your labels on the bottles. After assembly serve to your party goers! These fun labels also have pretend ingredents and even QR codes that you can scan leading back to Halegrafx.com where you can get more free printables. You can download your free Winnie the Pooh water bottle labels below.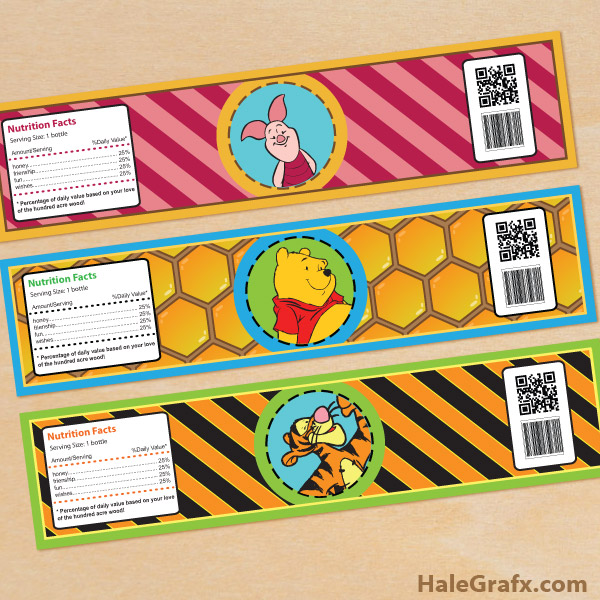 File Size: 379 KB
Format: PDF
Check out These Winnie the Pooh Party Supplies!