06 May 2012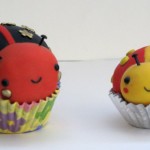 Kawaii Polymer Clay ladybug cupcakes
These little kawaii polymer clay ladybug cupcakes were inspired by some amigurumi figures that my wife had seen on one of the many sites she browses when doing crochet work. If you haven't seen them already you should check out my kawaii ladybug cupcake vector designs.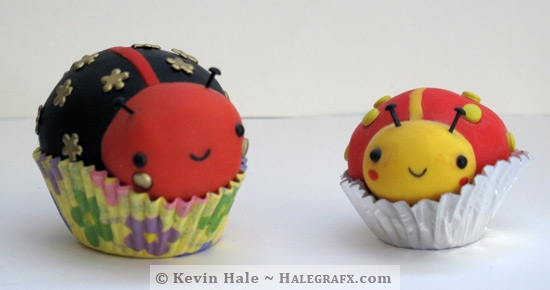 The kawaii ladybugs were made with solid colors of polymer clay and then I bought miniature colored fasteners to stick into them to make the eyes and spots on their backs. Like most kawaii the shapes were very basic when sculpting the figures. The colored fasteners come in a variety of colors, sizes and shapes and work great as eyes and accents to polymer clay figures.
I also used miniature cupcake tins to place the ladybug sculptures in. The cupcake tins were added with some adhesive after baking the ladybug figures. Generally I use a gel-based super glue.