27 Jun 2017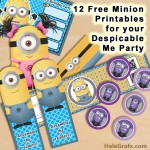 12 Free Minion Printables for your Upcoming Despicable Me Party
I have made so many Free Minion printables that I though it would be good to take a look at some you might want for your upcoming Despicable Me party. We are pretty much minion crazy in my house and want to help you out if you are too! Alright, on with the free goodies:

#1. Free Printable Minion invitations
I actually have a quite few different types of Minion invitations. Minion invites, ticket invitations, Girl minion invites and even cute little kawaii minion invitations. Check out these fun and free printable minion invites for your next Despicable Me 3 party! There are even more of these invites not shown here. Take a look around or do a site search to see more!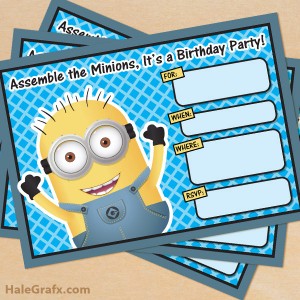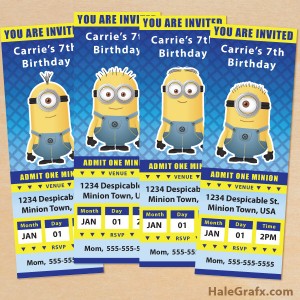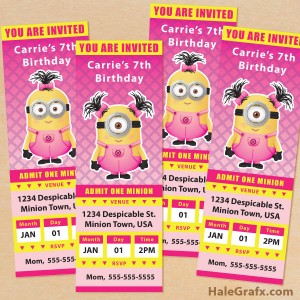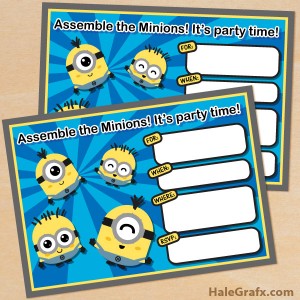 #2. Free Printable Minion Water bottle labels
There are quite a few different free printable minion water bottle labels for you to choose from. Great for parties, kids lunches or any time you want to make your water bottle labels fun!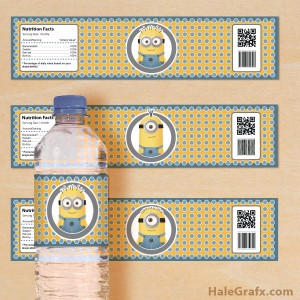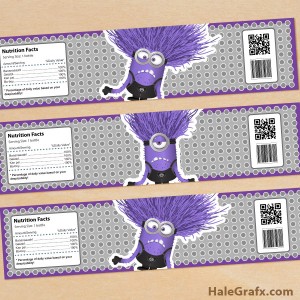 #3. Free Printable Minion Cupcake toppers
Do you know what's better than cupcakes? Minion themed cupcakes! Here are some different minion themed cupcake toppers that I have available.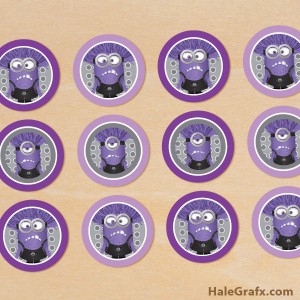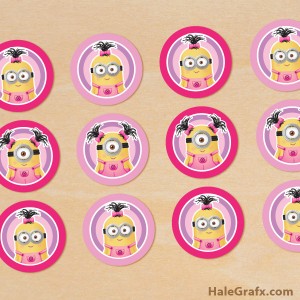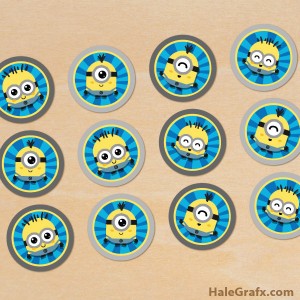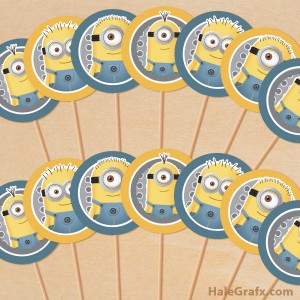 #4. Free Printable Minion Pin-the-goggle game!
This free pin-the-goggles on the minion printable was a hit at one of my daughters parties! Head over to the download page by clicking either of the minioin images. I also have a free printable girl minion game!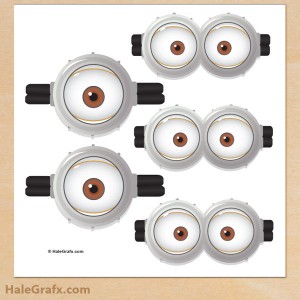 #5. Free Printable Minion Goggles and Mouths
These printable minion goggles and mouths are a lot of fun to use to decorate treat bags, props, your walls and plenty of other ideas you could come up with. I did both purple and yellow dollar store bags with my free printables below so I could have both Purple minions and regular minions.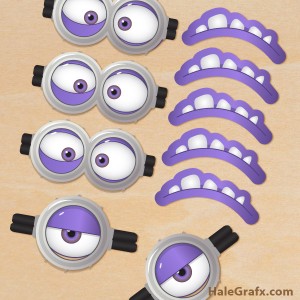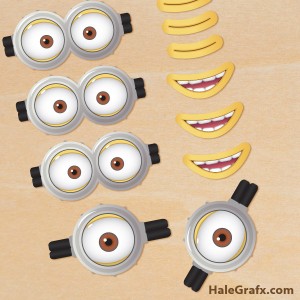 #6. Free Printable Minion Address Labels
Send those free minion invites out with some style. Use them as return labels or stick them on for the addressee. These are in word format so customizing is easy!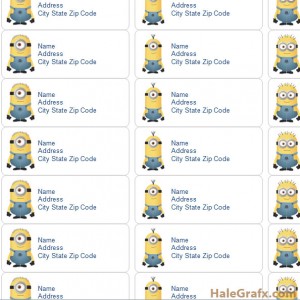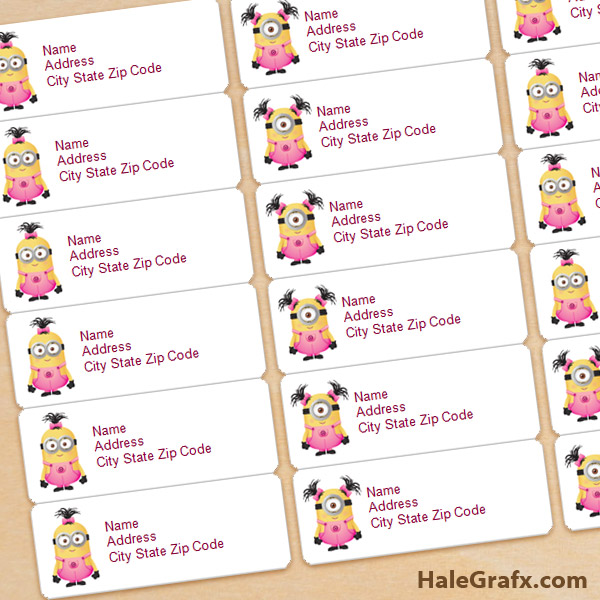 #7. Free Printable Minion Thank you cards
Don't forget to say thanks to the guests that came to your minion themed party. This free printable minion thank you card says thank you translated in to minion speak "tank you"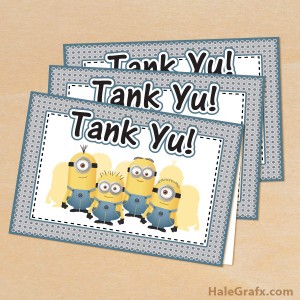 #8. Free Printable Minion Treat Boxes
Treat boxes are cute and fun. These free printable treat boxes measure 2 x 2 inches so you can put little key chains, small figures or candy. Yellow M&Ms work great!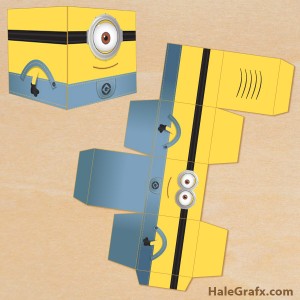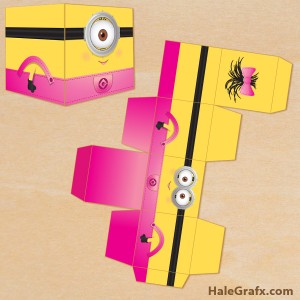 #9. Free Printable Minion Bookmarks
How about a cute and free printable minion party favor! Just print and cut this free downloadable minion printable and encourge your kids and party goers to read.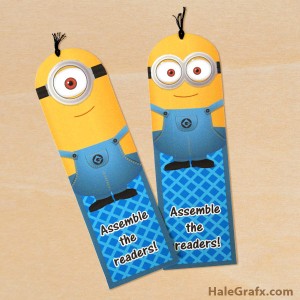 #10. Free Printable Minion Candy Bar Wrappers
Here's a fun treat idea to serve in a dish at your Despicable me party. You can also put these free printable minion candy bars in your favor bags, Piñata or use them as prizes for your various minion games!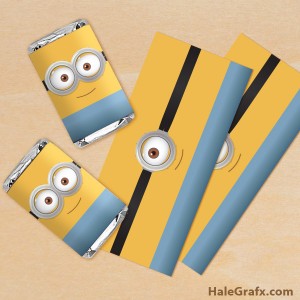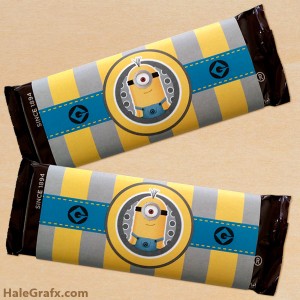 #11. Free Printable Minion Twinkies Wrappers
These free printable minion twinkies were a visitor request. A fun way to turn twinkies into little minion treats!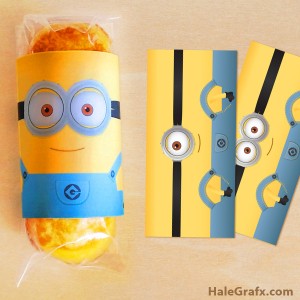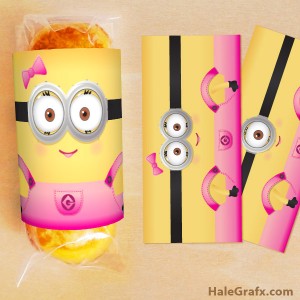 #12. Free Printable Minion Popcorn Boxes
Let's not forget free printable minion popcorn boxes! Great for holding a sweet or healthy popcorn snack! These free minion printables make a great display and accessory to your Despicable Me 3 party!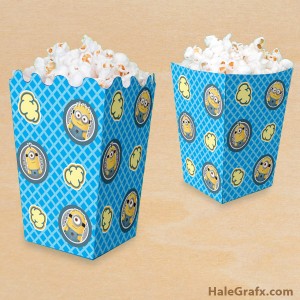 Don't forget Minions party supplies!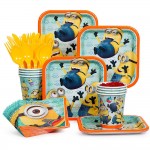 To complete your Despicable Me party, check out these fun Minion party supplies! Plates, cups, napkins, etc., decorated with fun minions designs will help tie together your party theme!