09 Jun 2014

On the 4th of July we like to go down to the beach or the park and watch a spectacular fireworks show. We usually set up a big tent and camp out with some treats and celebrate. Here is a free printable 4th of July banner set that you can string up at your party or along your tent at the next Independence Day celebration.
This Banner set includes PDF files to print two different banners including "Happy 4th of July" and "Land of the Free". This pack includes some simple instructions for assembling with string and tape.
The Background of the banners have stars and stripes. Most letters print from a single PDF file. When these banners are put together on string they will make great decorations for your 4th of July party. You can download your free 4th of July banner set below.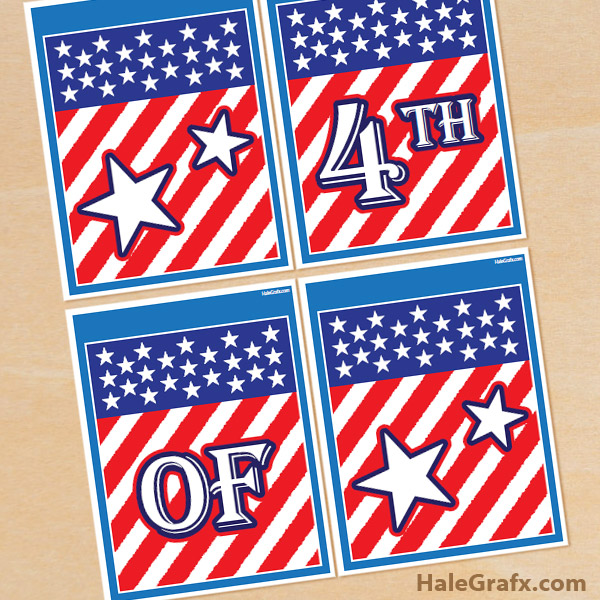 File Size: 514 KB
Format: PDF