31 Oct 2019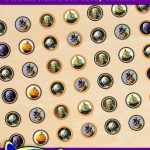 FREE Printable Fortnite Halloween Candy Stickers
Happy Halloween. For your Halloween party or trick or treaters, I have created free printable Fortnite Hershey's Kisses stickers. These also work great for Fortnite birthday parties any time of the year. Are Hershey's Kisses the only for candy stickers or Hershey's Kisses? Of course not!
Grab your favorite your favorite candies, like lollypops, rolos, Jolly Ranchers and lots of other sweets. and Stick or hot glue them on.  After thatshare them with your Fortnite party guests or give out to trick-or-treaters on Halloween.
Try other creative uses, these are free Halloween printables! You don't have to use them on candies. Try punching them out on normal paper  using a 3/4 inch craft punch and use them as table scatter / confetti.  Put your fun Halloween treats party favor bags a serving bowl or a piñata.
This free Fortnite printable comes as a PDF file and prints 54 stickers per sheet. There are six different Characters / Skins incorporated into this design. These include Braniac (zombie Jonesy), Jack Gourdon, Hollowhead, Skull Trooper, Spooky Team Leader and Hay Man . Below are some easy-to-follow instructions to print and create your Free printable Fortnite Halloween candy Stickers.
1) Print on 8.5×11 sticker paper such as Avery #8165. You can find the sticker paper here.
2) Punch out circles with 3/4 inch circle craft punch. Available online here.
3) Stick to the bottom of your favorite candies and serve at your Fortnite or Halloween themed party!
Using this free printable as stickers makes them perfect as envelope seals. Stick them on all the envelopes that hold your Free Fortnite party invitations. You can download your free printable Fortnite Halloween candy stickers below.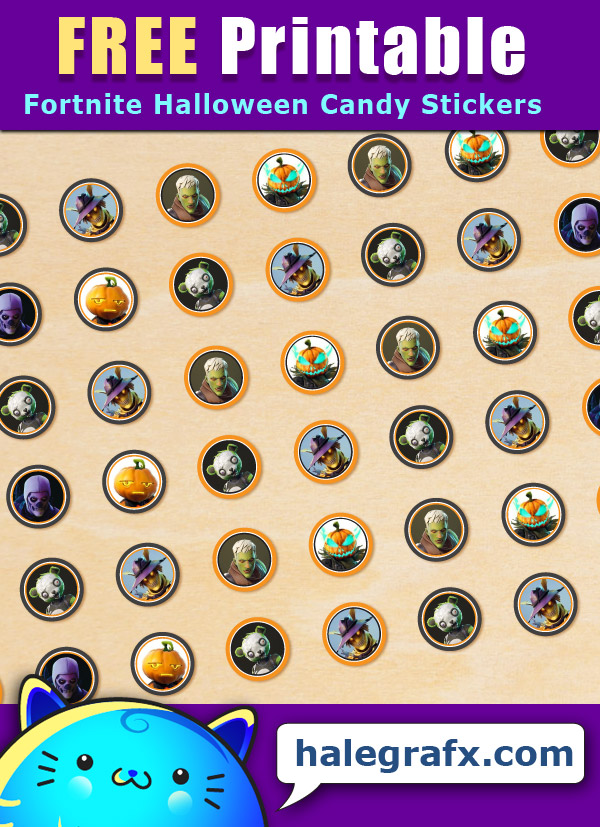 File Size: 1.13 MB
Format: JPEG
Check out my Fortnite Speed Draw of the Prisoner
Grab some Fortnite gifts for your party!
To complete your Fortnite or Halloween party, check out these fun Fortnite gift ideas.  Grabbing some fun party decor, streamers, napkins, utensils and decorations  from the dollar store will help tie together your game party theme!