16 Jan 2019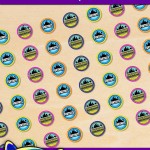 FREE Printable Fortnite Hershey's Kisses Stickers
Here are free printable Fortnite Hershey's Kisses stickers perfect for Fortnite, gamer or Halloween themed parties. These free candy stickers are also great to decorate and snack on while you play Fortnite. Are Hershey's Kisses the only candy these stickers will work on? Nope! Just pick out your favorite candies, like lollypops, rolos and lots of other foil covered candies. Then share them with your Fortnite party guests or give out to trick-or-treaters on Halloween.
Come up with some other creative uses, these are free printables! If you don't want to use them on candies, just print out on regular paper, punch out with a craft cutter and use them as table scatter / confetti.  When you stick these free stickers to candies, put them in party favor bags, a serving dish or even a piñata.
This free Fortnite printable comes as a PDF file and prints 54 stickers per sheet. There are 2 different Fortnite designs which include: The Fortnite Logo and one that says "Party Royale". Below are some simple instructions to print and create your free Fortnite Hershey's Kisses Stickers.
1) Print on 8.5×11 sticker paper such as Avery #8165. You can find the sticker paper here.
2) Punch out circles with 3/4 inch circle craft punch. Available online here.
3) Stick to the bottom of your favorite candies and serve at your Fortnite or game themed party!
Using this free printable as stickers makes them perfect as envelope seals. Stick them on all the envelopes that hold your Free Fortnite party invitations. You can download your free printable Fortnite Hershey's Kisses stickers below.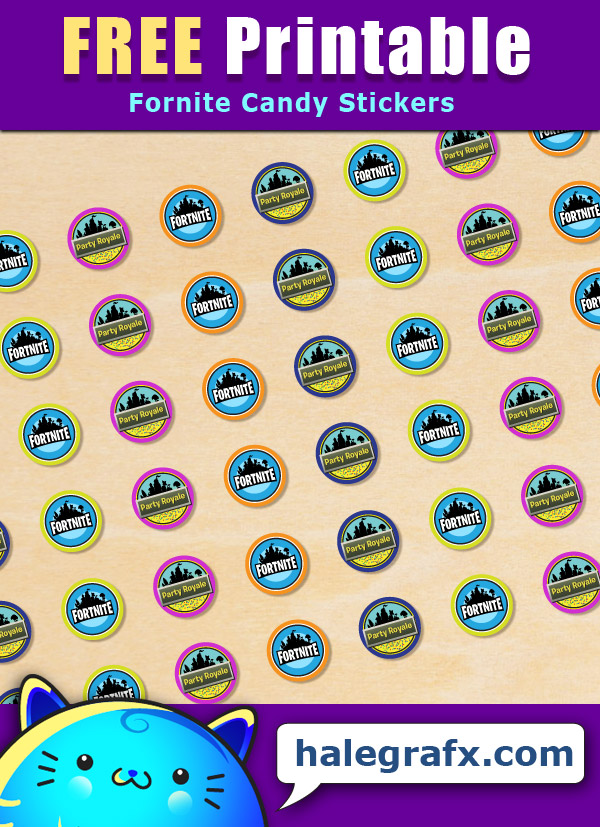 File Size: 831 KB
Format: PDF
Grab some Fortnite gifts for your party!
To complete your Fortnite party, check out these fun Fortnite gift ideas.  Grabbing some fun party decor, napkins and decorations  from the dollar store will help tie together your game party theme!