13 Oct 2015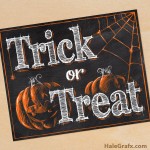 FREE Printable Halloween Trick or Treat Chalkboard Art
In my house, more Halloween decorations is always better. This is free printable Halloween chalkboard style art that says "Trick or Treat". This Chalk board style art is decorated with pumpkins and Jack-o-lanterns as well as spider webs and creepy little spiders. This is great to hang anywhere in the house or put above the fireplace.
After I printed this fun Halloween picture I put it in an inexpensive unfinished wood frame that I purchased at my local craft store. After decorating the frame with a little acrylic paint the finished product looks great as a Halloween decoration that we can bring out every year.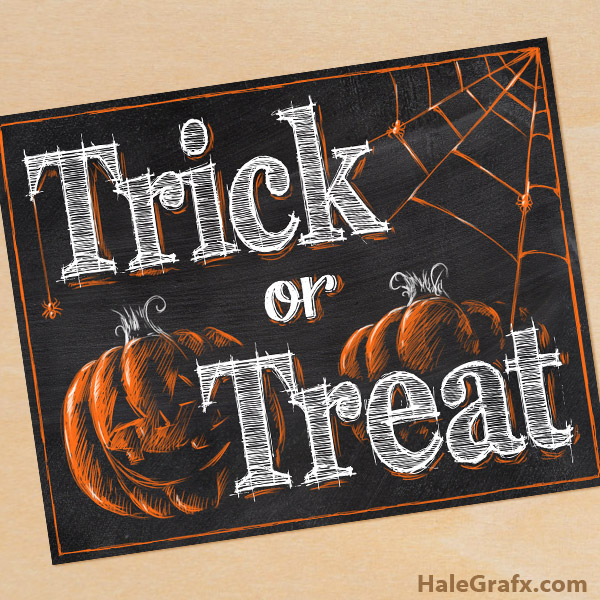 This free Halloween art is available in high resolution JPEG format at 8 x 10 inches and will print on standard letter sized paper. Print, cut out, and frame for some decorative wall art in the kitchen or around the house during Halloween. You can download your free Halloween chalkboard art below.
File Size: 1.82 MB
Format: JPEG