30 Dec 2016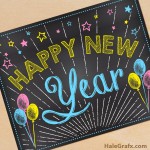 FREE Printable Chalk New Year Poster
Need some quick and easy New year decorations? We are getting all the Christmas decorations down and getting ready for our New Year's Eve party. Here is a FREE printable Chalk New Year poster for your New Year's Eve celebration or New Year's day party. The poster says "Happy New Year" and is decorated with stars, balloons, and beams of light all in Chalk style art.
This poster print on standard 8.5 x 11 letter sized paper and when cut can fit into a 8 x 10 inch frame. However This chalk style art is made from vector graphics and exported to PDF so you can print it larger if you would like! You can download your free printable Chalk New Year posters below!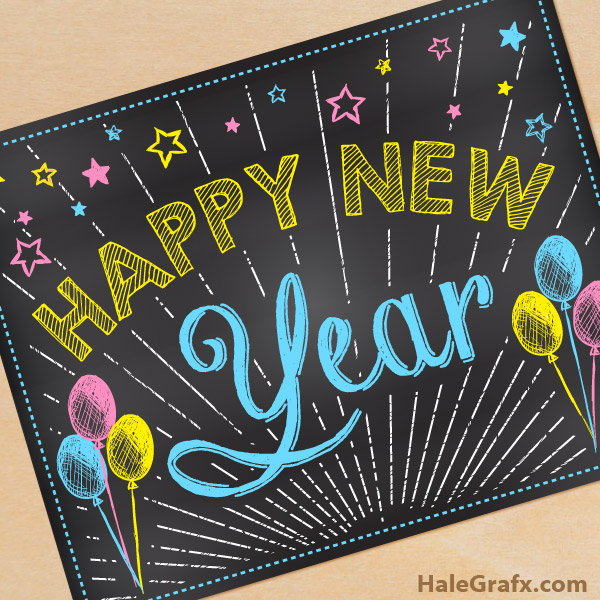 File Size: 567 KB
Format: PDF
Great props and accessories for your party!