28 Nov 2016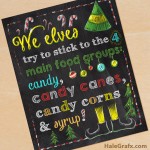 FREE Printable Christmas Elf Movie Quote Chalkboard Art
Do you eat from the four food groups? Well the Christmas elf food groups, that is! This is free printable Christmas chalkboard style art that is themed with a quote and decorations from the Christmas movie "Elf".  This quote is from Will Ferrell who plays the Elf and the quote says "We elves try to stick to the four main food groups: candy, candy canes, candy corns and syrup". There is the hat, shoes and tights from the Elf costume in the movie decorating this fun Christmas themed artwork. There are also candy canes and Christmas trees.  For our Christmas decorating, I printed this and then purchased an inexpensive unfinished wood frame from our local craft store. After decorating the frame with a little acrylic paint and some paint pens the finished product looks great as a Christmas decoration that we can bring out every year.
This free Christmas Elf movie art is available in high resolution JPEG format at 8 x 10 inches and will print on standard letter sized paper. Print, cut out, and frame for some decorative wall art in the kitchen or around the house during Christmas. You can download your free Christmas chalkboard art below.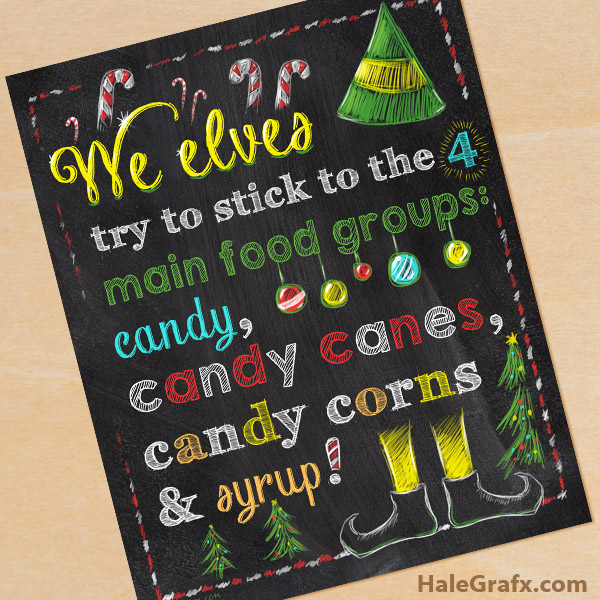 File Size: 1.88 MB
Format: JPEG
Fun ideas for Christmas Decorating!